So you're thinking about hosting a summer beer tasting party but you're not sure which types of beer are good for summer? We're here to help.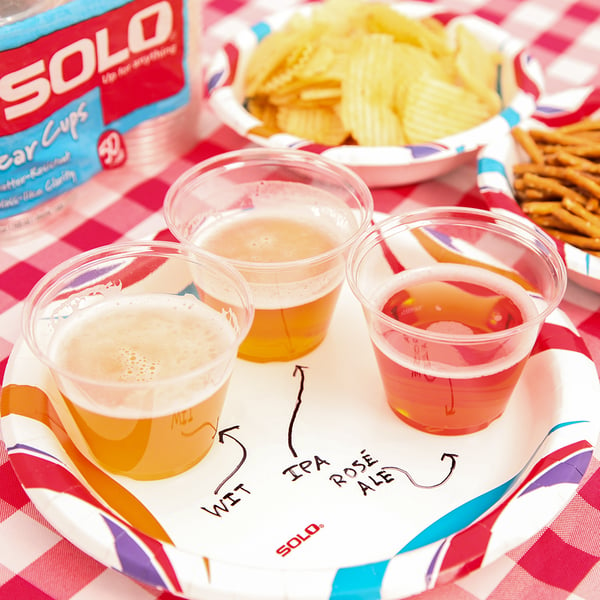 To start, keep your tasting between 3-6 options so guests don't get overwhelmed. Use Solo Clear Cups for your tasters, plus they're 100% recyclable so clean-up will be a breeze. Then set your flights on Solo Paper Plates and use a marker to label each option. Then set a large score sheet out on a table so everyone can add their scores together. Having a communal score sheet is a great conversation starter as well. Who knew Aunt Pattie loved IPA's so much?
Summer Beers
Obviously, because of the sheer volume of options, everyone will have their own opinion but these are the six varieties that any summer beer tasting would be remise to not include.
IPA – Hoppy and light
Wit – Spiced and fruity
Gose – Tart and sour
Saison – Effervescent and refreshing
Rose Ale – Unexpected and fruity
Pilsner – Classic and bitter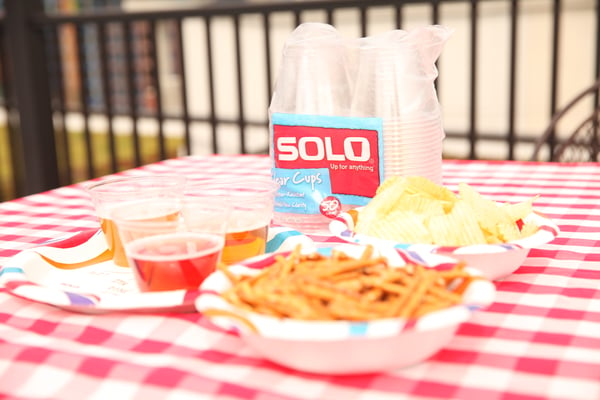 Put out some salty snacks in Solo Paper Bowls and you're all set for a 'hop-aning' evening. Cheers!