Moscow Mules are all the rage right now. Their citrus and ginger flavor really packs a punch, and who doesn't want to feel fancy while drinking a drink that requires its very own special copper mug!? We know it may seem crazy, but we're asking you to trade in your copper mug for a Solo® Clear Cup that shows off the vibrant red of this holiday drink, not to mention frozen cranberries and rosemary sprigs. Let's be honest--this drink is prettier than the mug. It has the classic red and green colors of the holidays and Christmas, and just feels festive. Bust it out at your next holiday party and have your guests jumping with joy.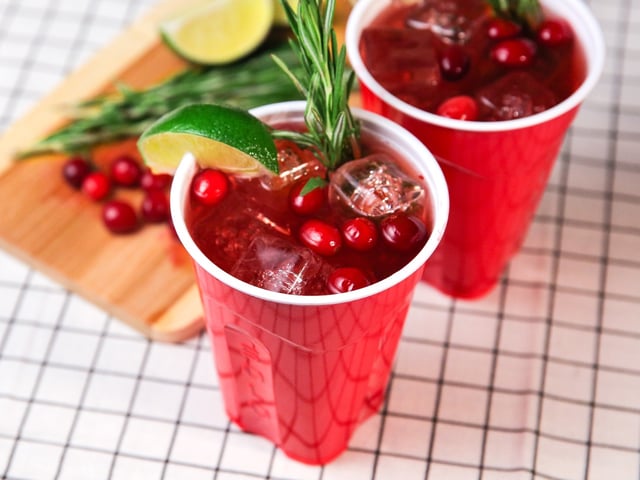 Ingredients:
2 oz gin

4 oz ginger beer

2 oz cranberry juice

Frozen cranberries
Rosemary sprigs
Lime wedges
Directions:
Fill your

Solo

®

cup with ice, then add gin, ginger beer, and cranberry juice. Stir.

Squeeze a few lime wedges into your drink (to taste).

Garnish with frozen cranberries, rosemary sprigs, and a lime wedge. Enjoy!
Looking for other festive drinks to include at your next holiday party? Check out our 'Very Merry Holiday Party Guide' here.