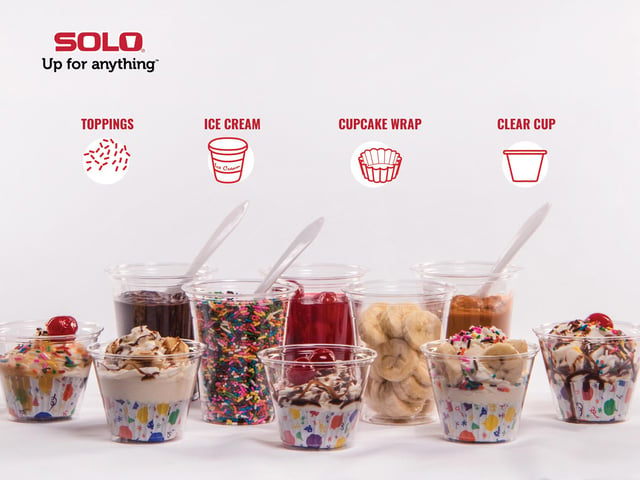 Ice cream sundaes: sweet, melty, and delicious. Can we emphasize melty? We all know that ice cream gets messy crazy fast, especially in a cone. The best way to keep things mess free at your next SOLObration is to ditch the cone all together and create these no mess ice cream sundaes inside Solo®'s Clear Plastic Cups! All you need is toppings, ice cream, cupcake wrap, and our cups. Simply place the cupcake liner at the bottom of your cup and get scooping! If you find yourself missing the crunch of an ice cream cone, crush up a few cones and sprinkle the pieces on top of your sundae. Then you have all the crunch with none of the mess. Head to Walmart to pick up all the Solo® Products you need to SOLObrate this summer!
Here are other creative ideas to make your summer party a hit.
Want a chance to WIN a SOLObration Sampler? Enter our SOLObration Sweepstakes!