Whether you just decided to throw a last-minute Oscar's party or you've been planning for months here are a few ideas that keep everyone smiling while they eagerly await the next category. Cheers to celebrating this year's Academy Awards!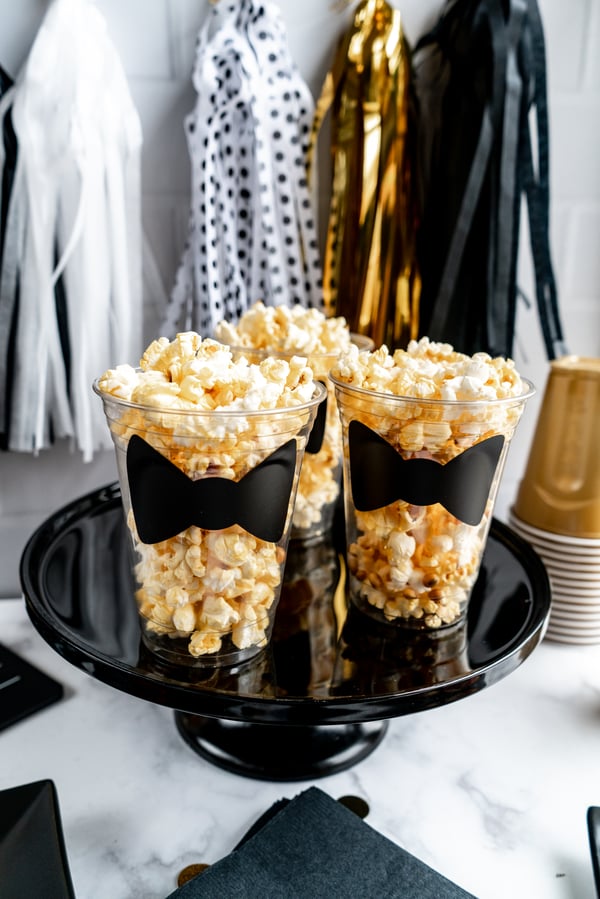 (1) Bowtie Popcorn Cups
There. Must. Be. Popcorn. Jazz up some Solo Clear Cups with bowties to create the perfect single serving vessels. It can be as simple as drawing them on with marker or picking up a few stickers to complete your look.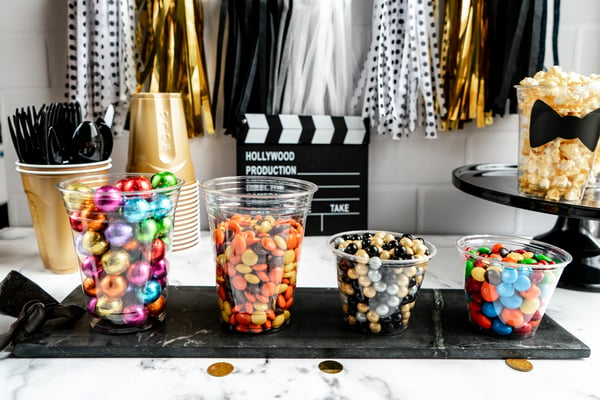 (2) Concession Candy Bar
The other thing that shouts silver-screen? Movie theater candy of course. Create a candy bar of all your concession favorites. Just remember to stick to the favorites, throwing in something like dark chocolate sea salt caramels will throw of the whole vibe.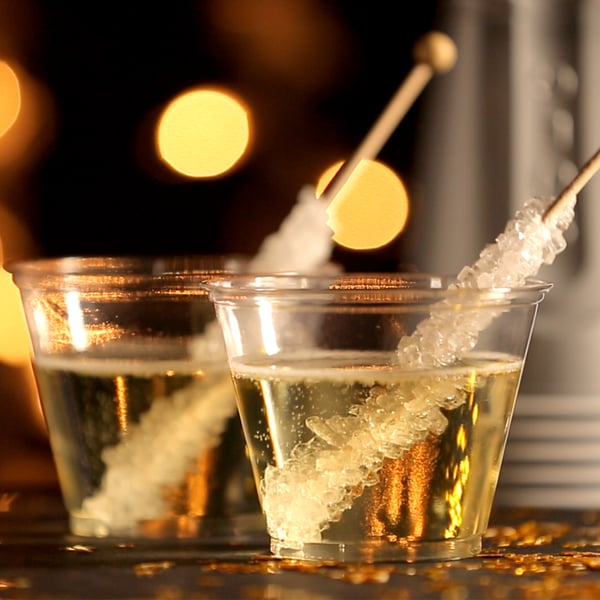 (3) Champagne Spritzer
Every Oscar's party needs champagne. Make yours EXTRA with just a few simple tweaks. Serving each garnished with rock candy is an easy way to put your party over the top.
(4) Voting Ballads
Make sure to print out ballads so everyone can play along at home. Everyone will have a great time picking their own favorites to win.
Now get ready to kick back, relax and enjoy the show. And the winner is...