Happy 4th of July! Today is a day for celebrating not only our independence, but friends and family. Make this 4th of July your best yet with the help of Solo and try out these festive drinks and recipes.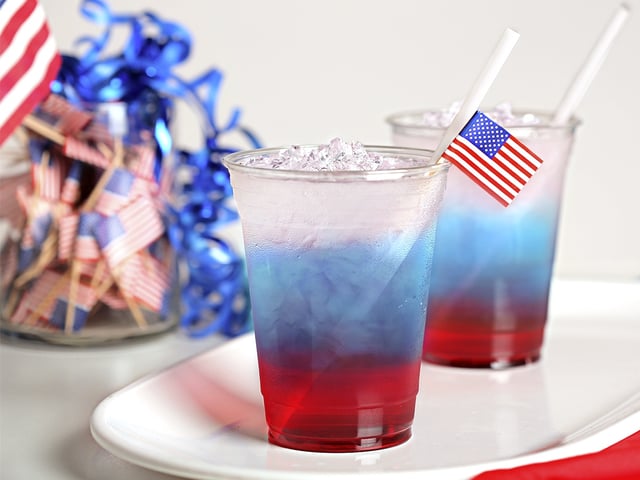 4th of July wouldn't be the same without a cool drink to sip on. This year, we propose you try out this festive red and blue cocktail. It's colorful, bright, and totally on theme--not to mention delicious. Make your own Firecracker Cocktail here!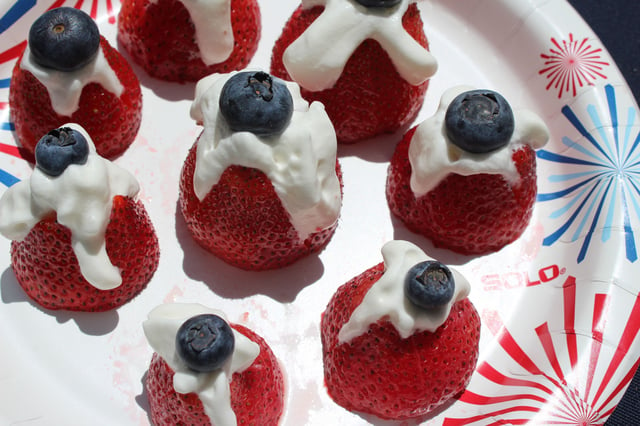 With all the grilling that's usually done on 4th of July, it's nice to have a lighter snack to munch on alongside your burgers, brats, and hot dogs. Save some room on your plate for some fruit and enjoy these Red, White, & Blue Strawberry Bites! They're tasty and perfect for the holiday, and can even be served as a snack or a healthy(ish) alternative to dessert. Best of all, they take merely minutes to make and only require 3 ingredients, leaving you more time to SOLObrate with your pals.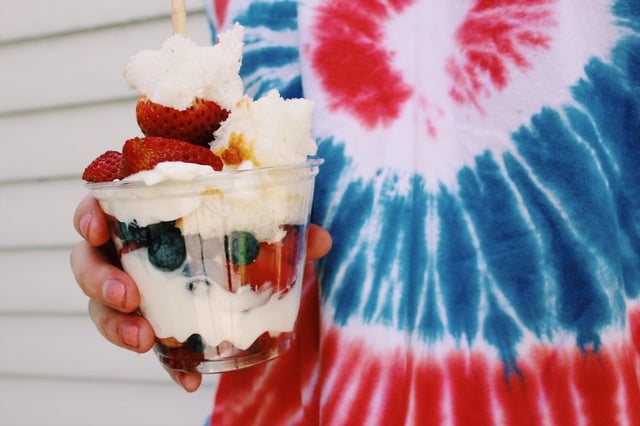 This patriotic trifle is delicious, easy to make, and can act as a dessert, appetizer, or side dish. Better yet, it's perfect for all ages. Talk about versatility! Make your own here.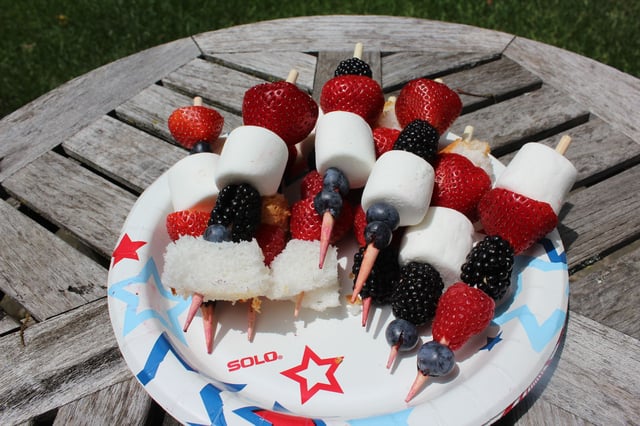 Make sure to save room for dessert because you won't want to miss out on these Dessert Fruit Kebabs! Make these kebabs into a flag, or mix it up and have every skewer be a little different. No matter what you choose, your guests will be in sweets heaven! Learn how to make them
here.
Keep the kids entertained with a game of Balloon Volleyball:
Keep your kids entertained all day long with this adaptation of the classic game "Don't Let It Touch The Ground" called Balloon Volleyball! You know, the game where you and your siblings would toss a balloon, ball, or other toy to one another and not let it touch the ground. For this game, we're just putting a sophisticated twist on the old classic. That is, we're using paddles made of Solo® paper plates and Popsicle sticks instead of our hands. All you'll need to play are thick Popsicle sticks, balloons, tape, and Solo® Heavy Duty Paper Plates (complete with festive firework designs!).
How To Make:
On the back of your plate, tape a Popsicle stick so that there is enough of it hanging off the plate so that it can be used as a handle. Make two, or more if you're going to play a bigger game!
Blow up a balloon (no helium!), and you're ready to play.
How To Play: Simply hit the balloon back and forth to one another without letting it touch the ground. It's funny how the little things in life that are the most fun!
And remember to stay safe: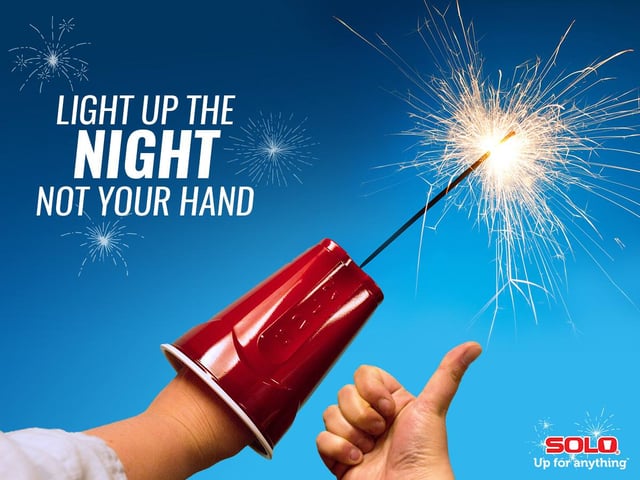 Kids (and adults!) love sparklers, especially on holidays like this one. However, they can feel a bit scary to younger kids. During your next SOLObration, make sparklers safer with this No Fear SOLO Sparklers hack.