Looking for some summer inspiration? You're in the right place! Keep reading for our favorite summer ideas, guides and tips.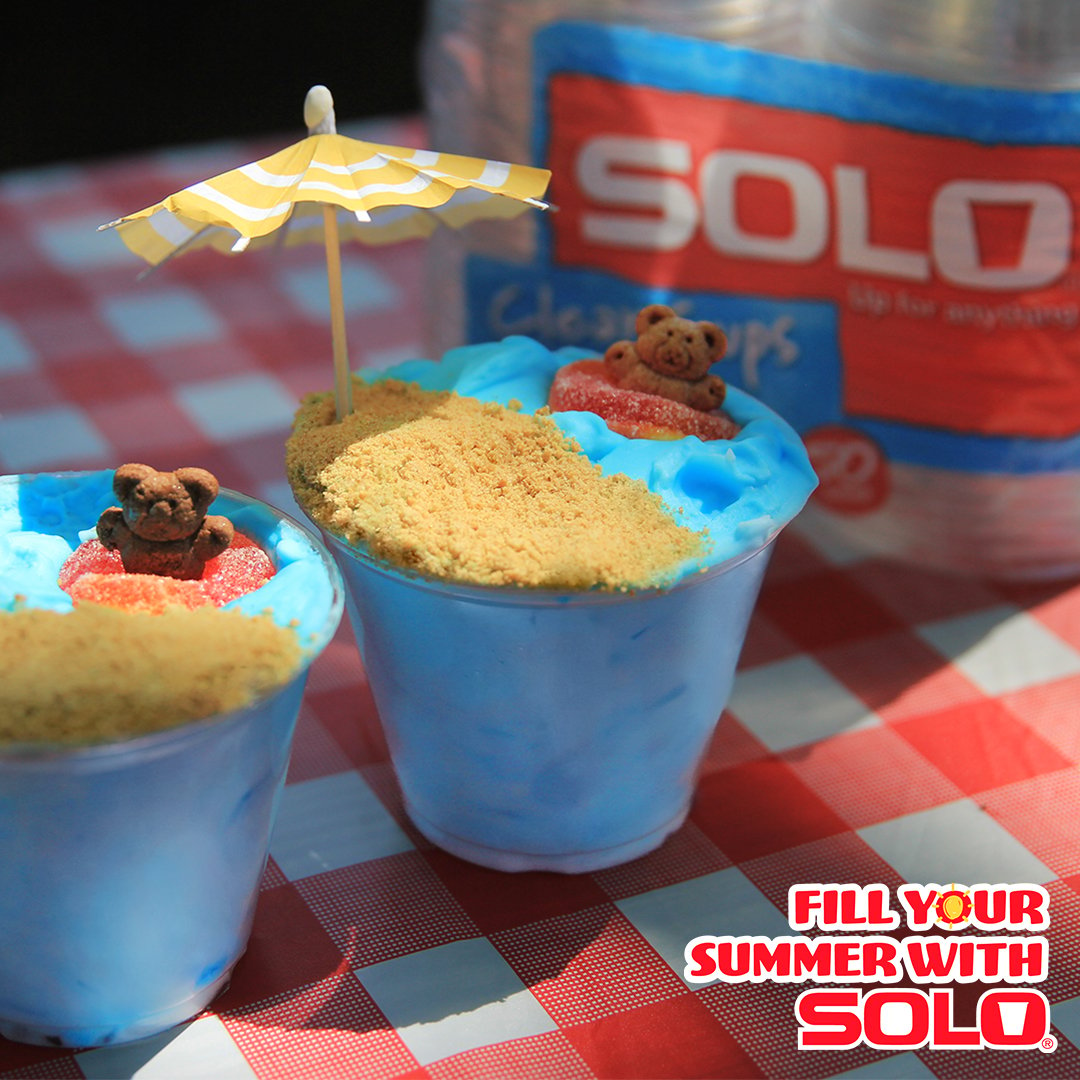 Send out your summer with a splash. These beach float dessert cups are too much fun and so easy to make! All it takes is 4 easy steps. (1) Add blue food coloring to vanilla pudding and place in SOLO 9 oz Clear Cups. (2) Then top with whipped cream that you have also added blue food coloring to. (3) Use graham cracker crumbles to create your 'beach.' (4) Finish your scene by placing a teddy graham in your favorite brand of gummi ring. Add a cocktail umbrella and you're set! Enjoy all the smiles you'll get when you pass out this fun creation.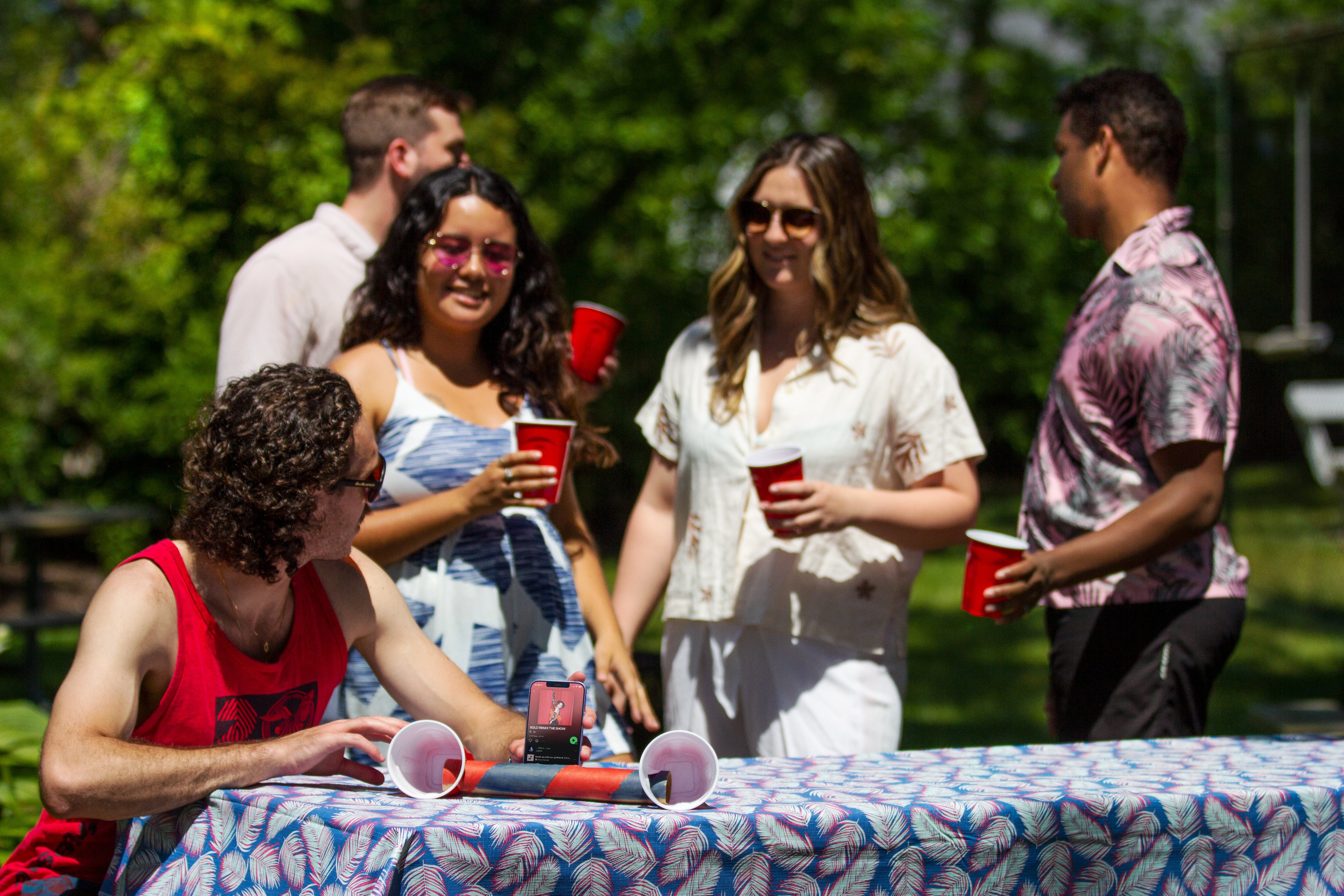 Imagine your hosting your annual summer BBQ. The weather cooperated. You're grilling game is on point. Everyone is in their element. Then, the speakers run out of juice. Keep things running smooth with these DIY SOLO Speakers.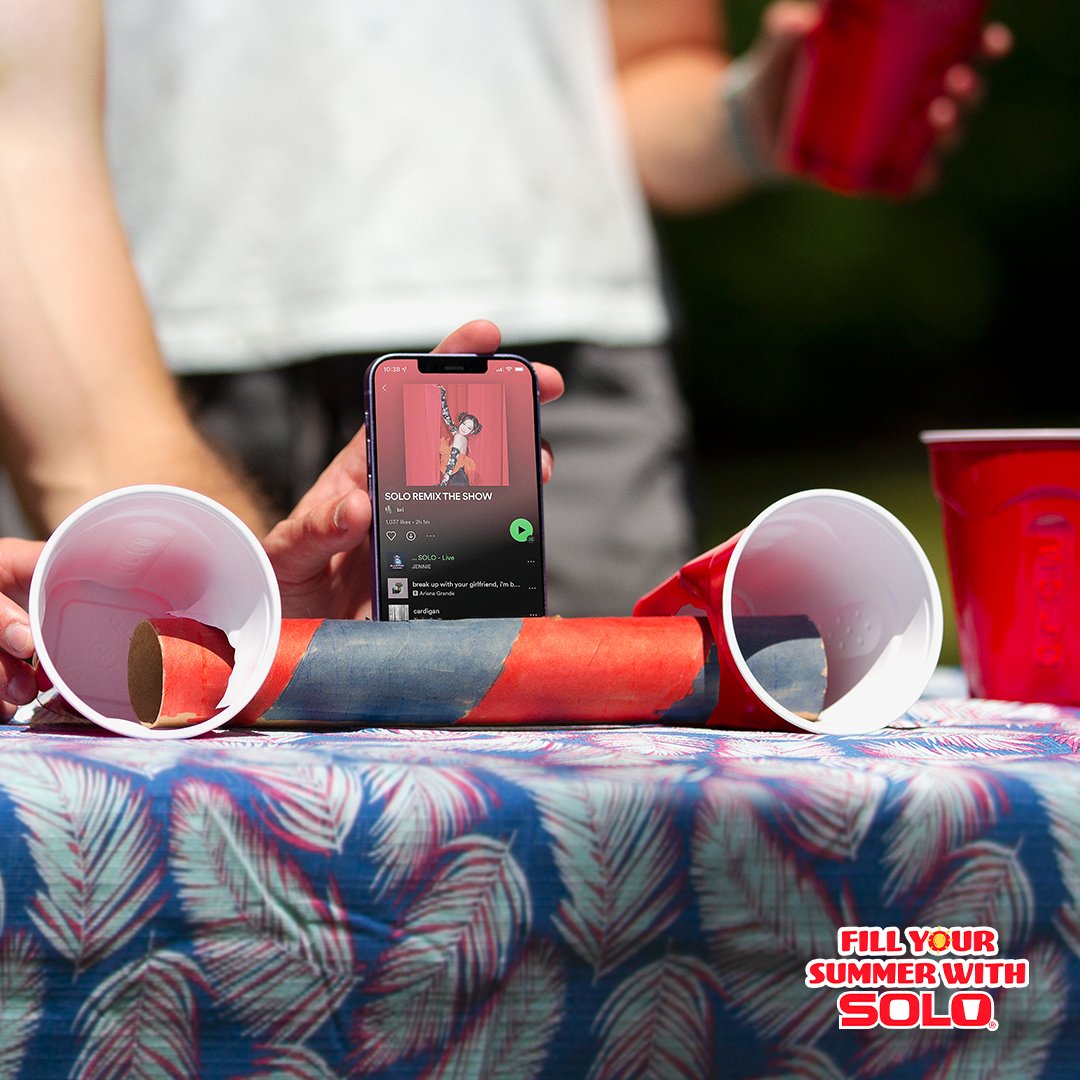 You'll be a BBQ hero because of your quick thinking. Go ahead and take all the credit. You deserve it.
Need some music ideas for your summer gathering. We've got you covered there too. Check out our Spotify to find a playlist that fits your vibe.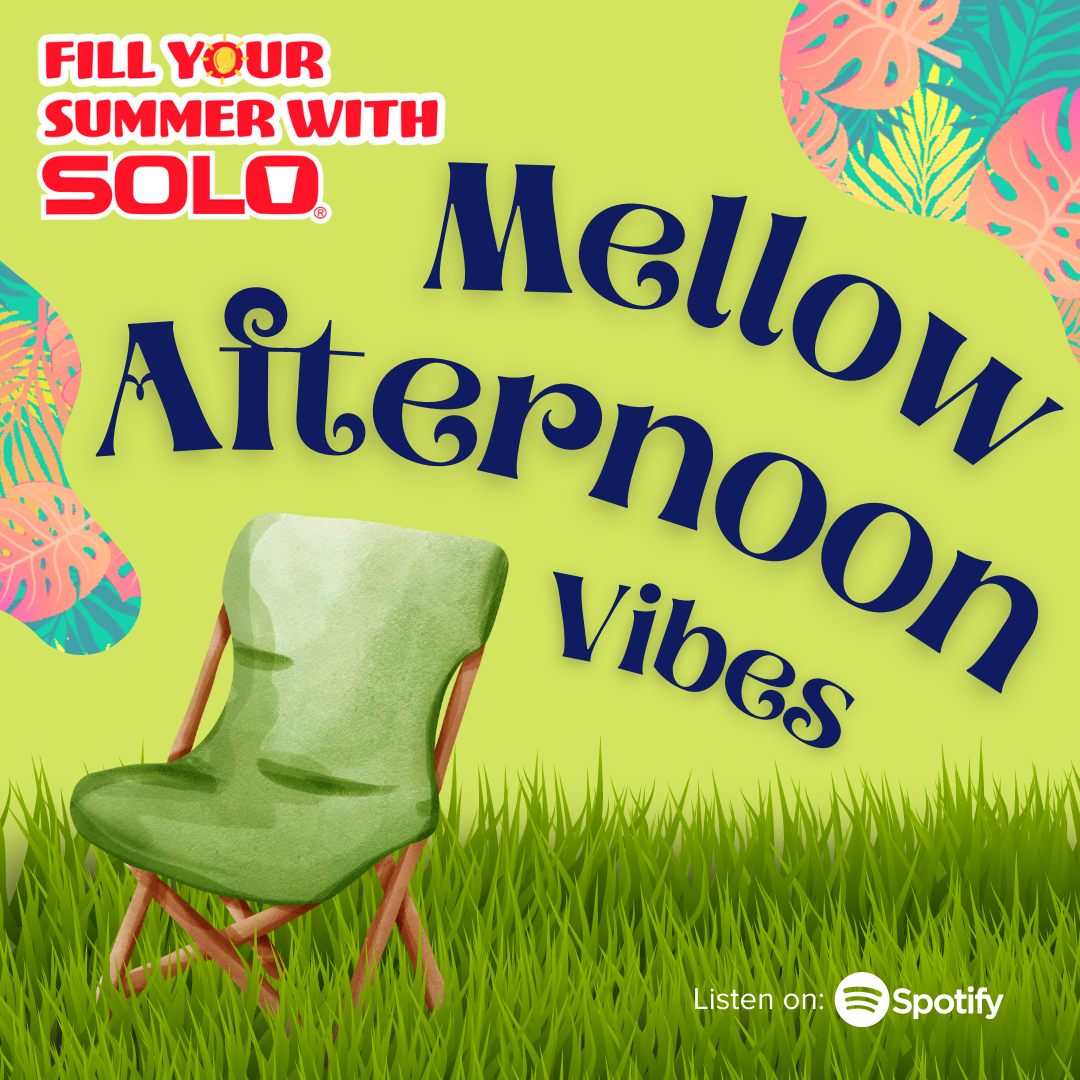 ---
Week 5
Summer BBQ Inspiration
All summer long is the time to grill. Check out our Summer BBQ Guide for some of our favorite tricks and tips!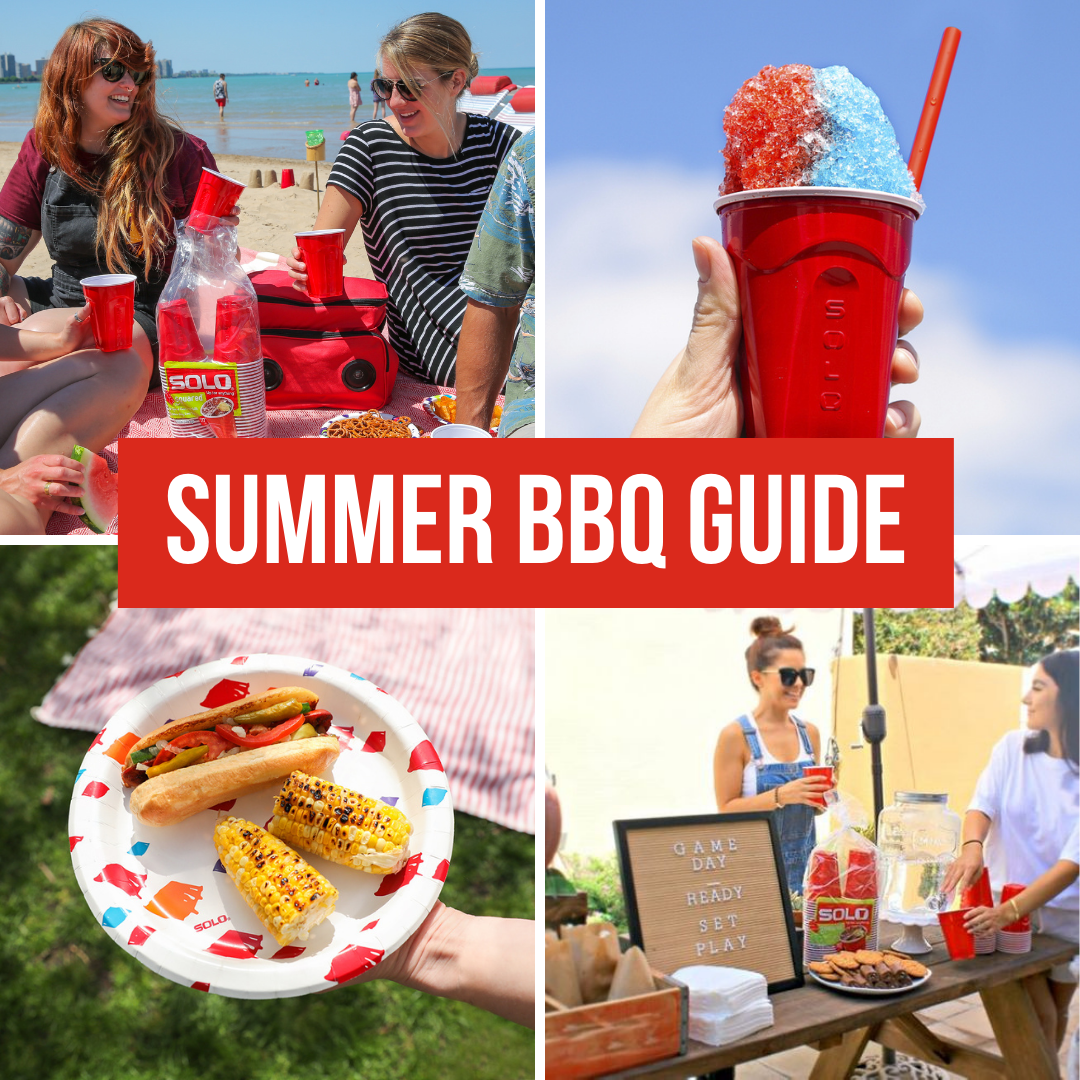 Our summer BBQ guide will help take some of the stress out of planning your next outdoor get together so you can focus on the good times!
---
Summer Drinks Inspiration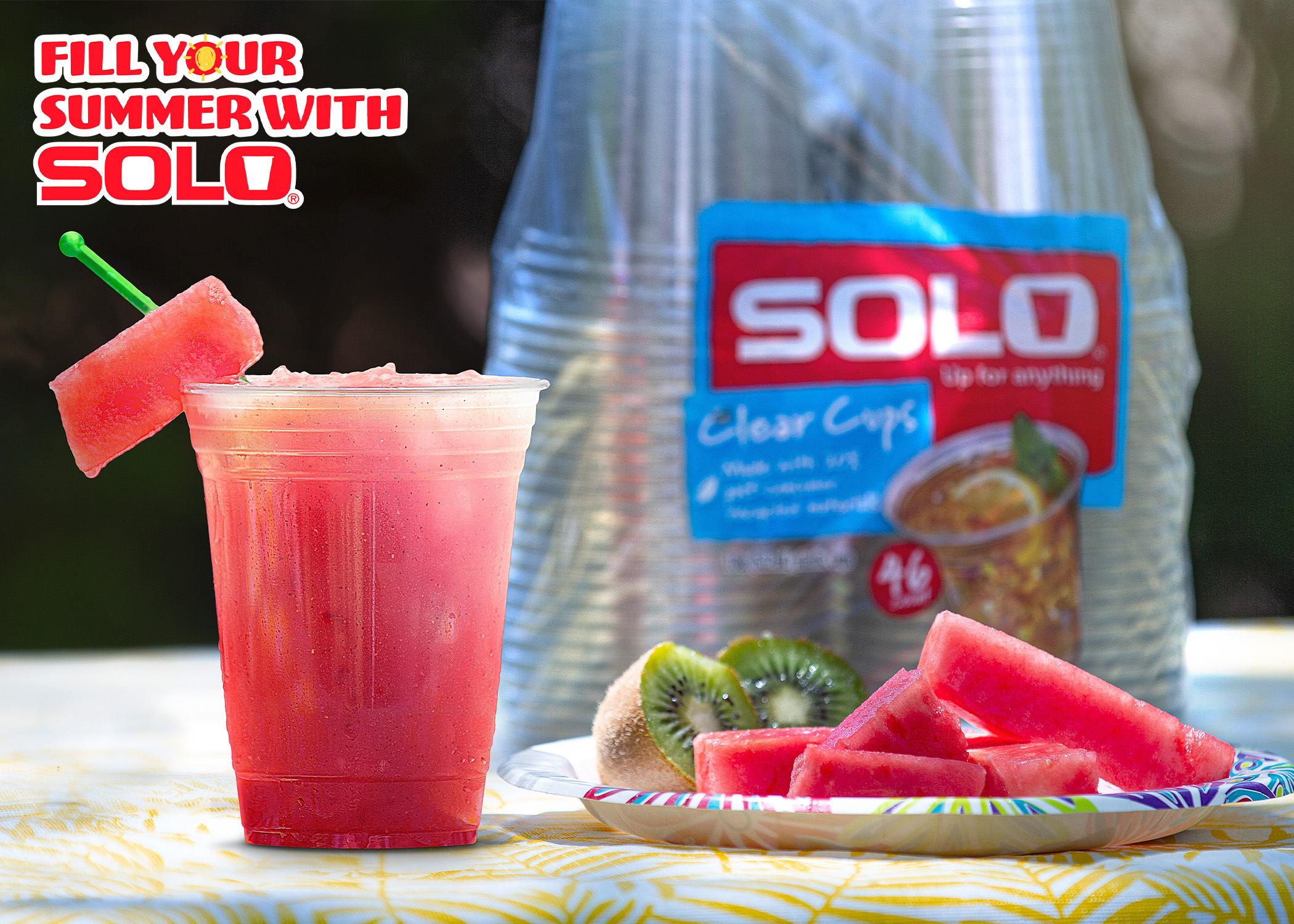 These kiwi watermelon slushies are incredibly easy to make and packed with summer vibes!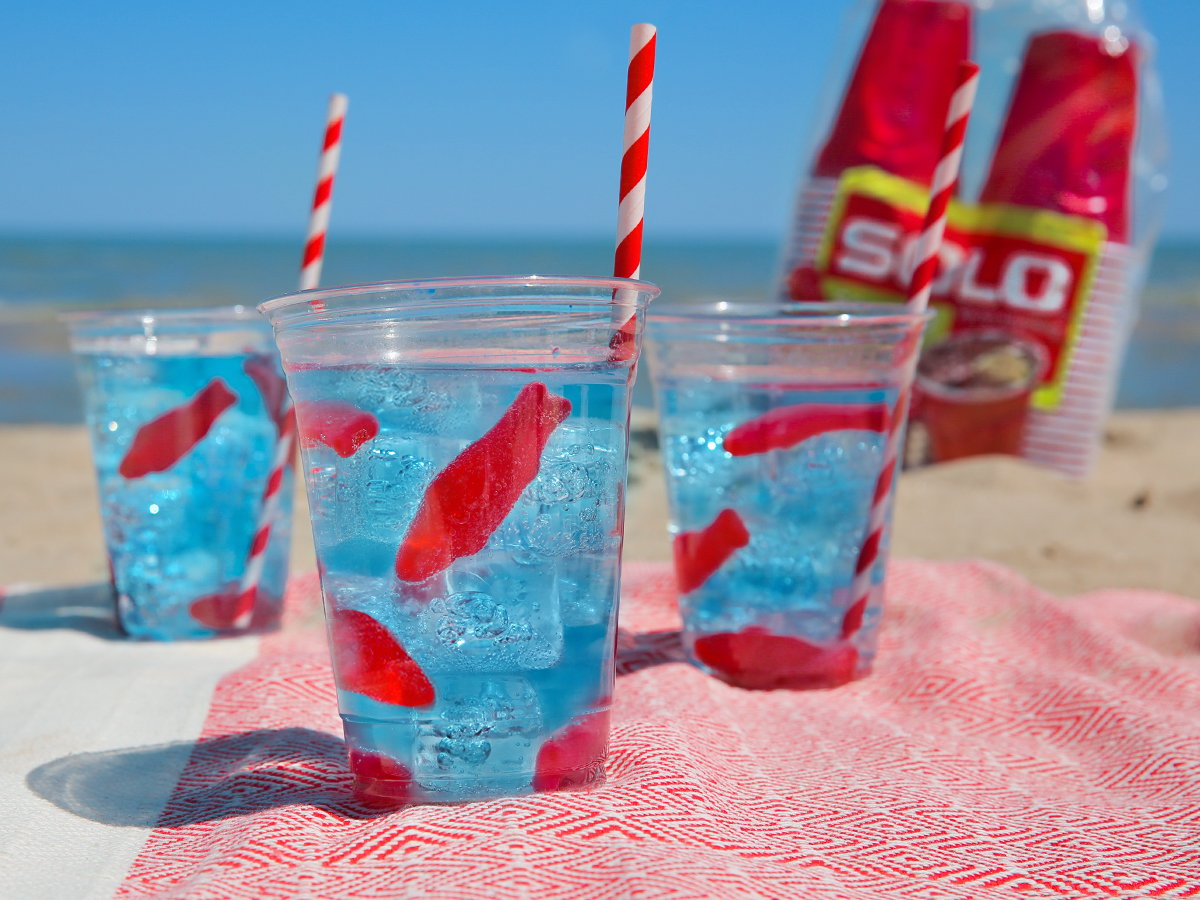 The addition of candy fish make this tasty drink look like an aquarium in a cup. What's the perfect way to show off this clever creation? SOLO Clear Cups of course!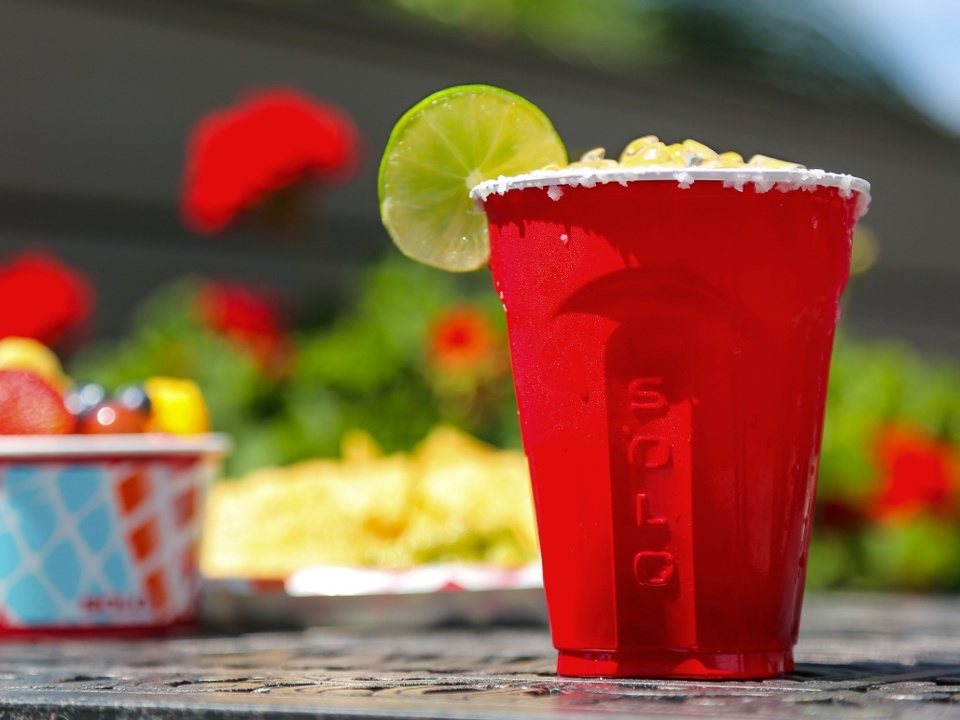 Sometimes it's hard to decide; mimosa or margarita? And sometimes there's no decision necessary. Meet the Mimosarita!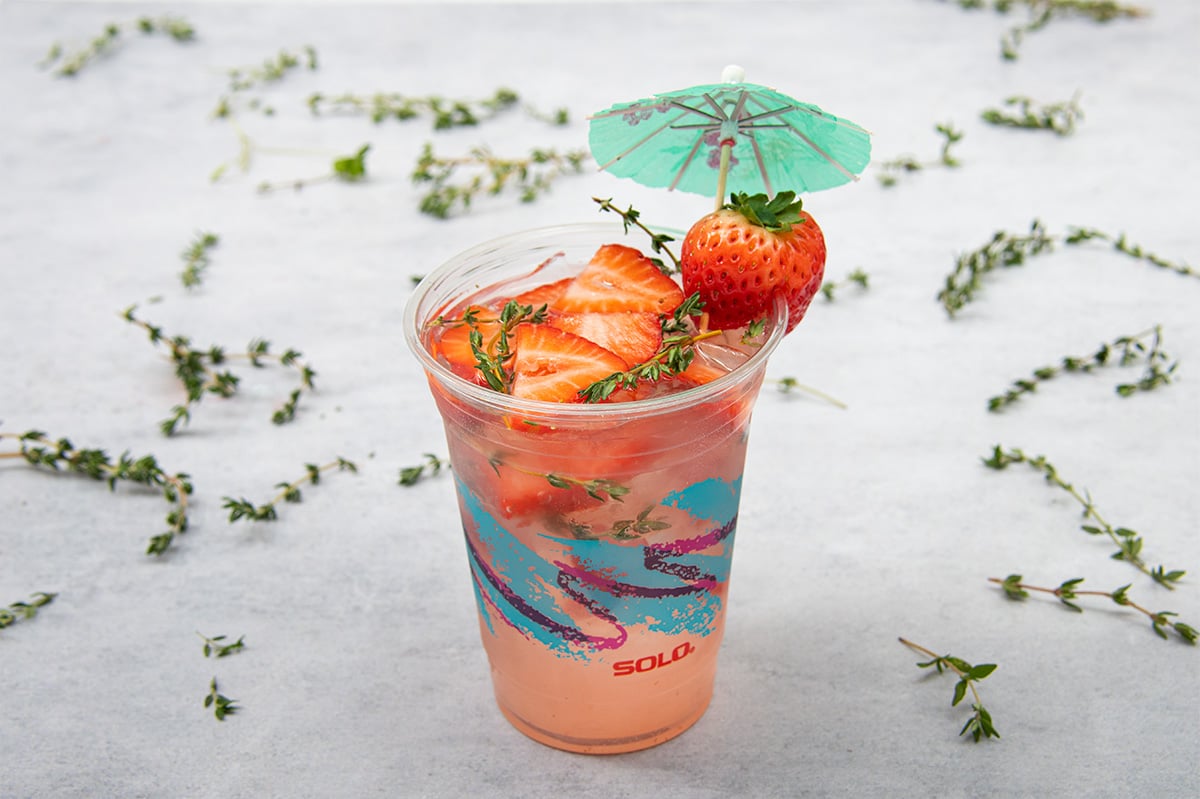 For laid-back summer evenings break out this strawberry thyme lemonade.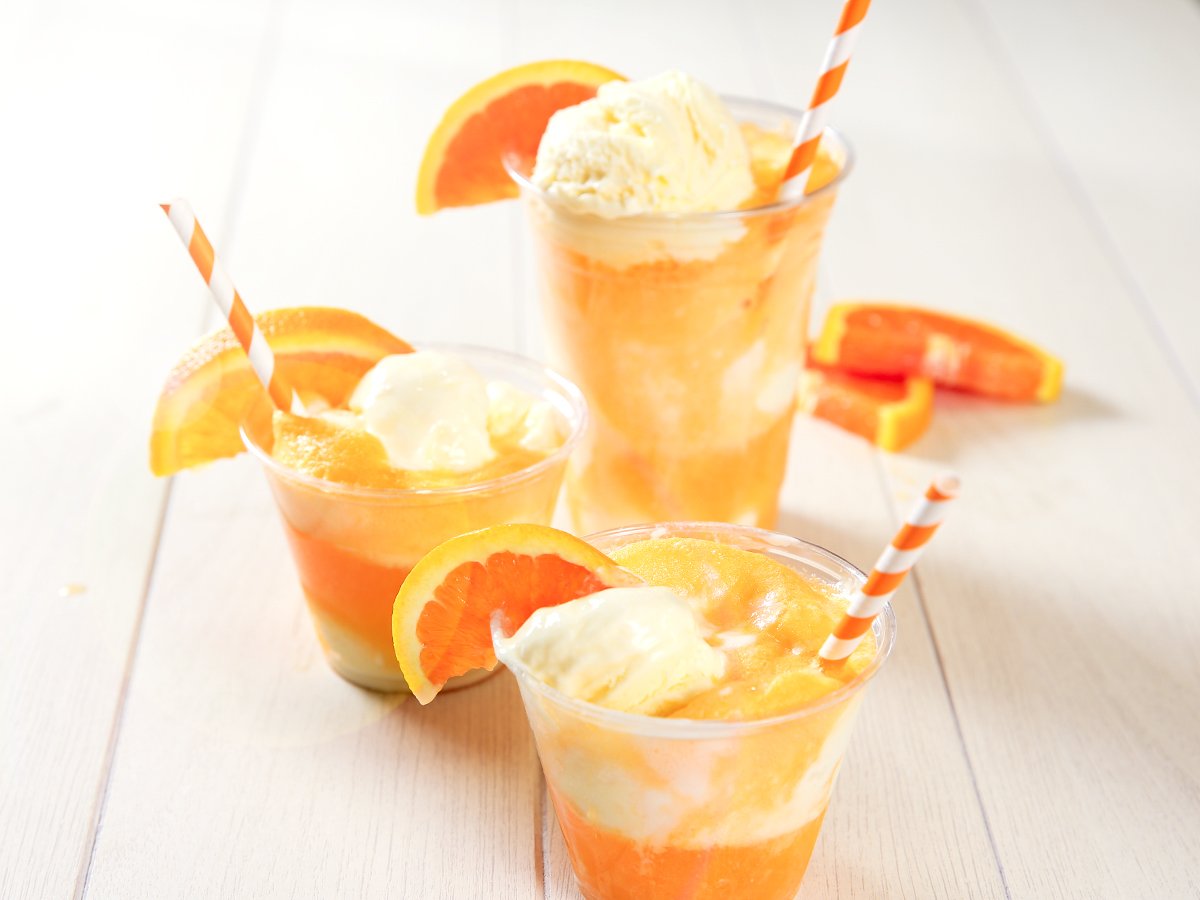 Throw it back by enjoying this classic summertime taste in a new way. Whether it's an orange creamsicle float cocktail or mocktail this flavor combo never disappoints.
---
Summer Games Inspiration
Say hello to the SOLO Soda Scrambler. It takes a bit more time to create than the rest of the games on our list but it's oh so worth it! Learn how to create your own now.
Read on for more over-the-top summer games and let the challenges begin! Creating your own or have another suggestion for us? Tag it with #SOLObration on social.
Crazy Cup Catch
There's so much to love about this game. With 'crazy cup catch' the laughs will *literally* never stop. It's just the best.
One of our favorite go-to's when you need outdoor at the drop of a hat. Or should we say plate. This ring toss game is so easy to create you'll be done before anyone can say 'Wait! That was my dessert plate.' ; )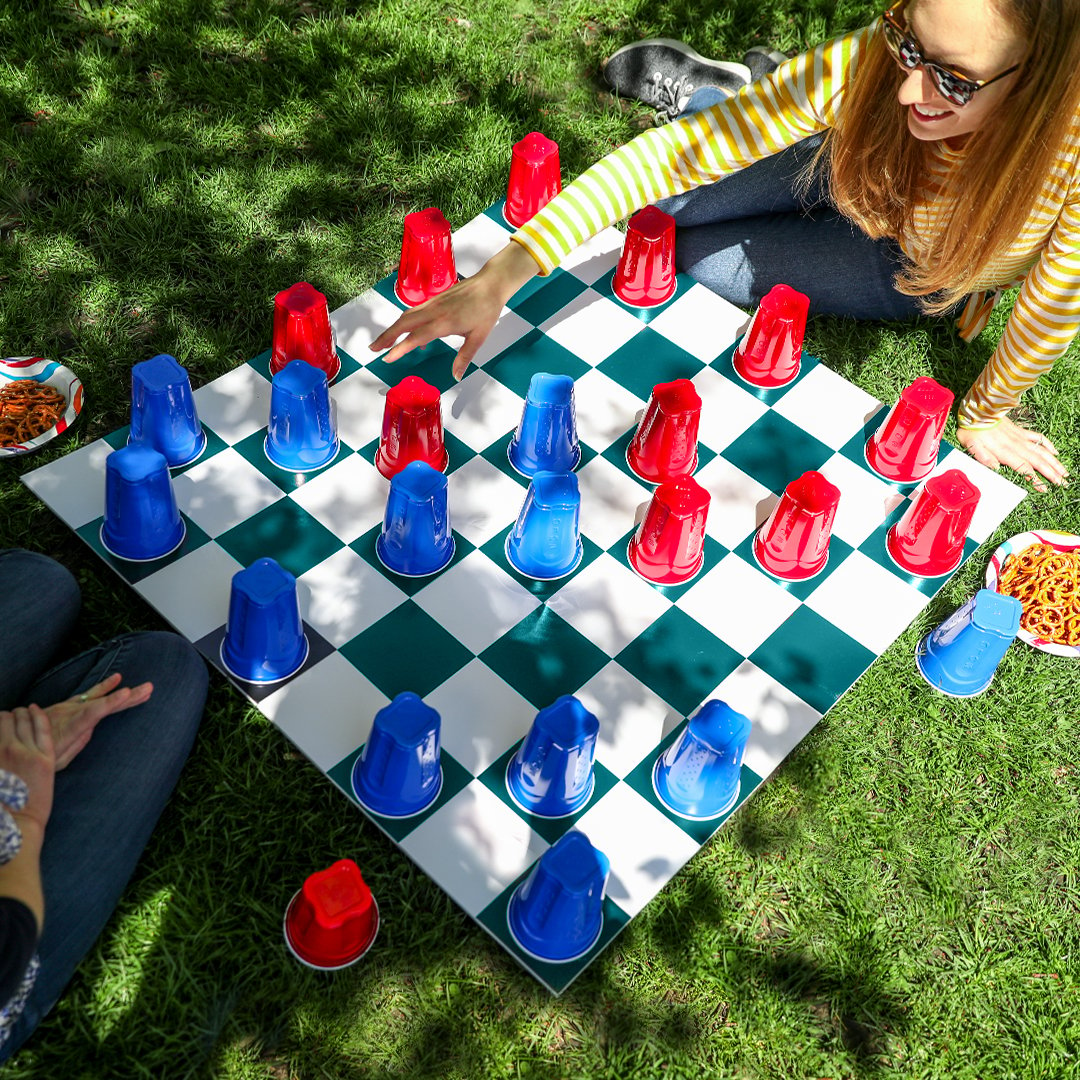 Ahhhh, the simple things. Sometimes all it takes is a summer breeze, a good friend, and little ingenuity. Take out your SOLO Cup checkers and leave them saying 'oh the cleverness of you.'
Perfect for any event where water is involved. Turn it into a SOLO Cup relay race to extend the fun.
---
4th of July Inspiration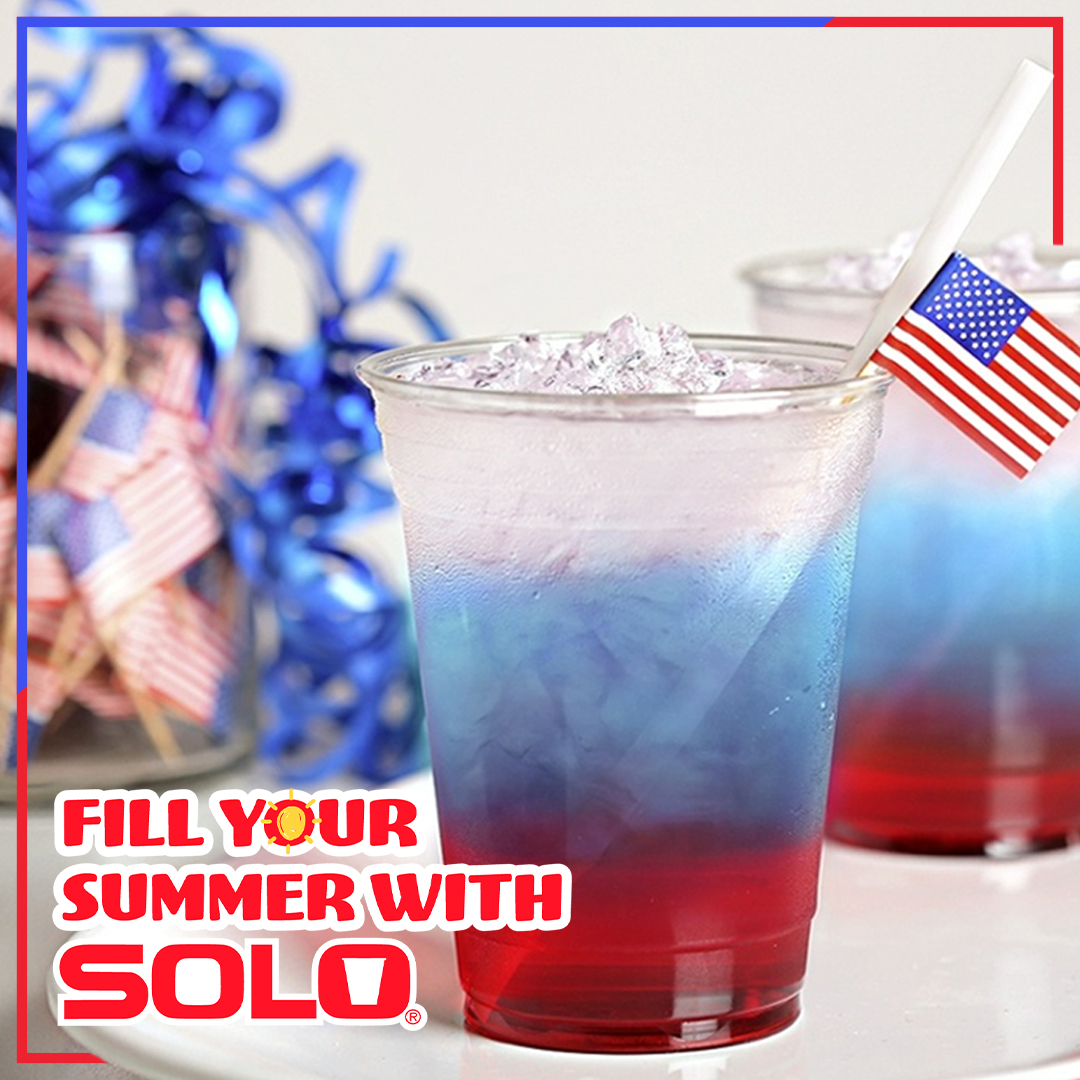 Put together what has to be the most festive Fourth of July drink possible with this Firecracker Cocktail. People will be talk about it for the rest of the summer.

Popsicle + cocktail = the most delicious kind of math. Make them kid friendly by swapping the vodka and ale for fruit punch and lemon-lime soda.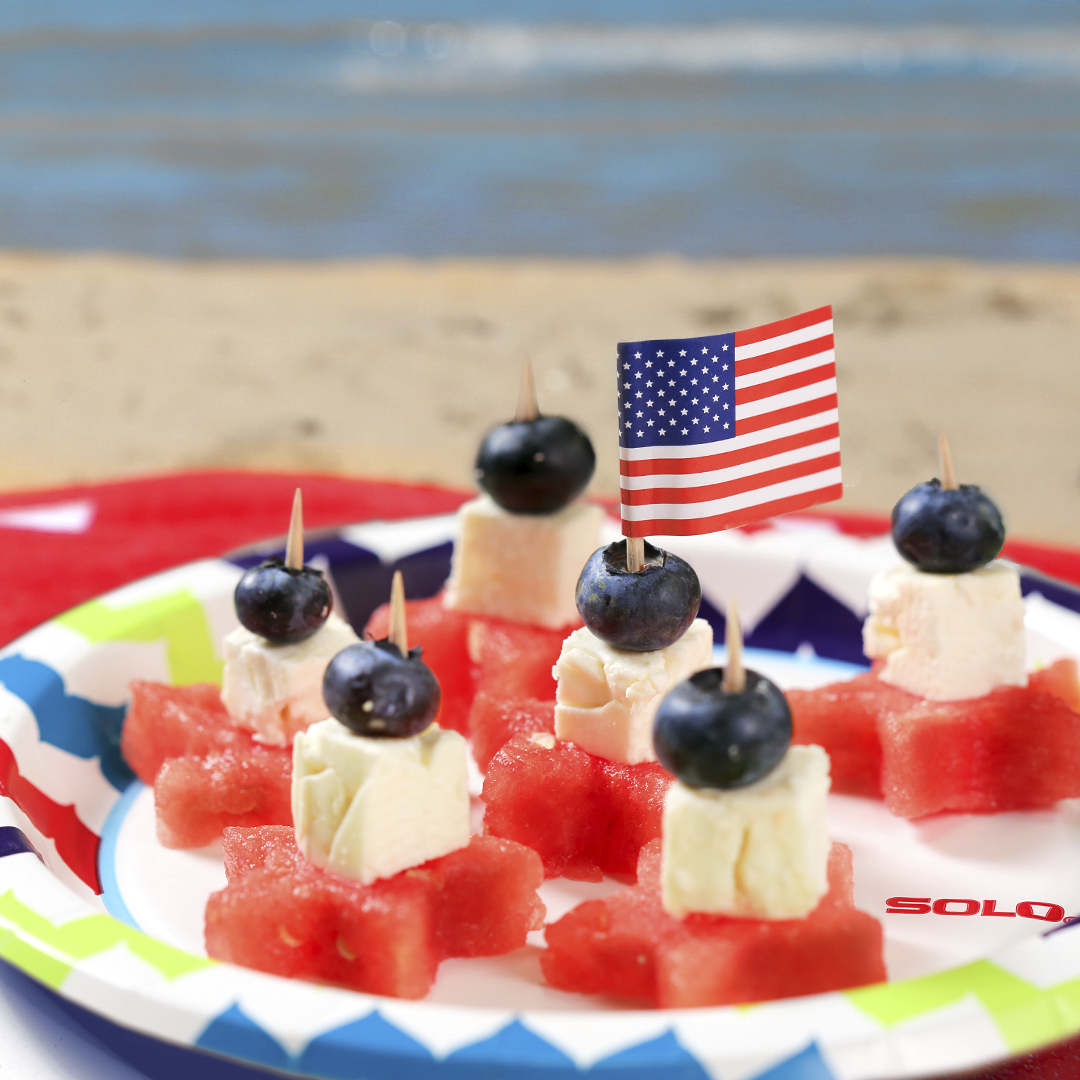 These red, white and blue appetizers are an easy way to make it feel like you spent a ton of time prepping for your party while actually keeping it super simple. Pro tip - swap in a mini-marshmallow for the feta if you want to keep it as a sweet treat.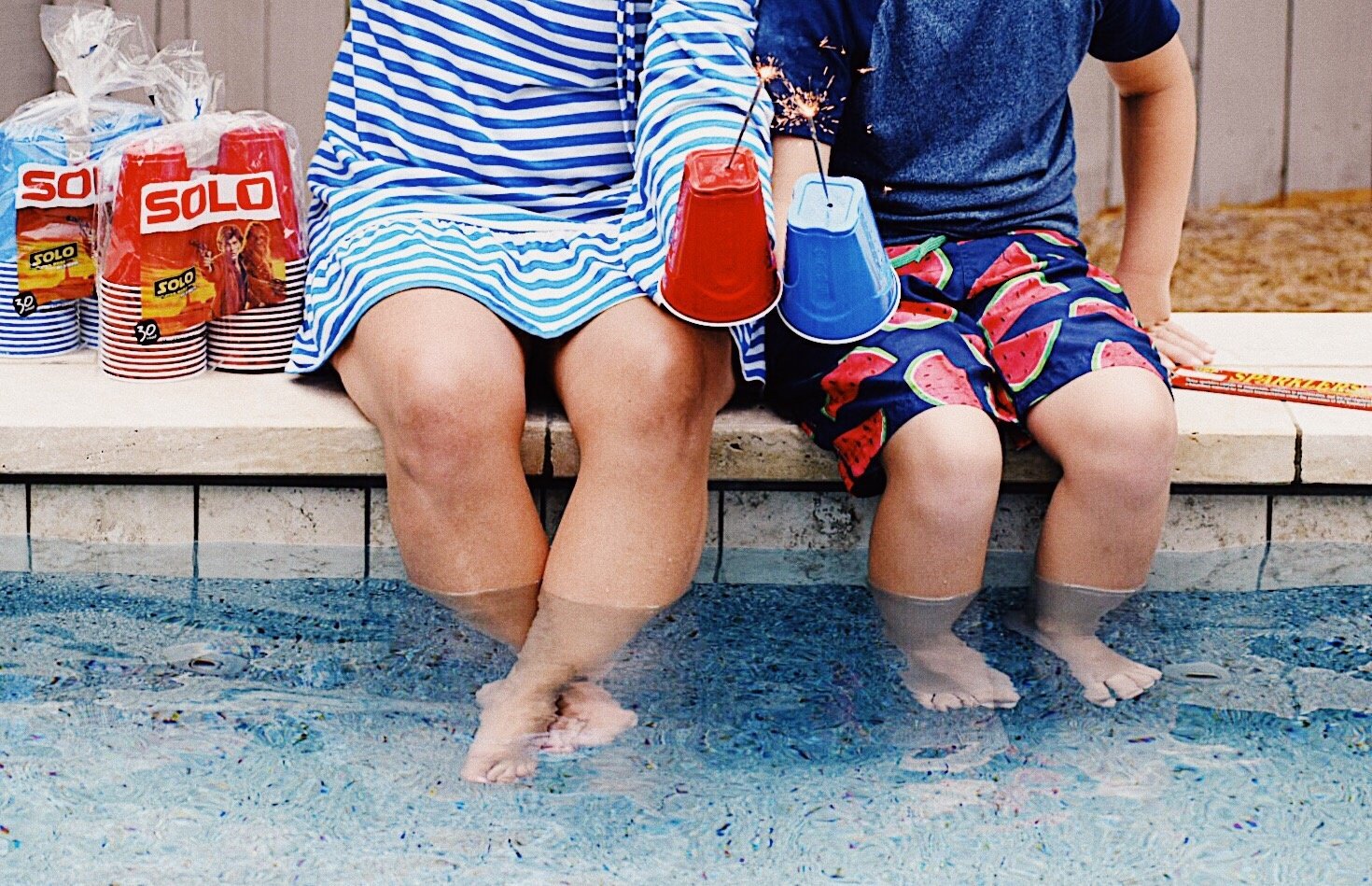 No one wants a spark on the hand while celebrating. Repurpose a few SOLO Cups to make these handy sparkler guards. Everyone will think you're a genius!
DIY Party Poppers
Keep the DIY spirit strong with another celebratory creation. DIY SOLO Cup Poppers! So easy and so much fun. Bonus points if you use water balloon scraps from earlier in the day to create the bottoms!
Keep checking back for more summer tips and ideas!