The party may be over but that doesn't mean the fun has to be. Collect all your cups, rinse them out and use them to create one (or more!) of these clever ideas!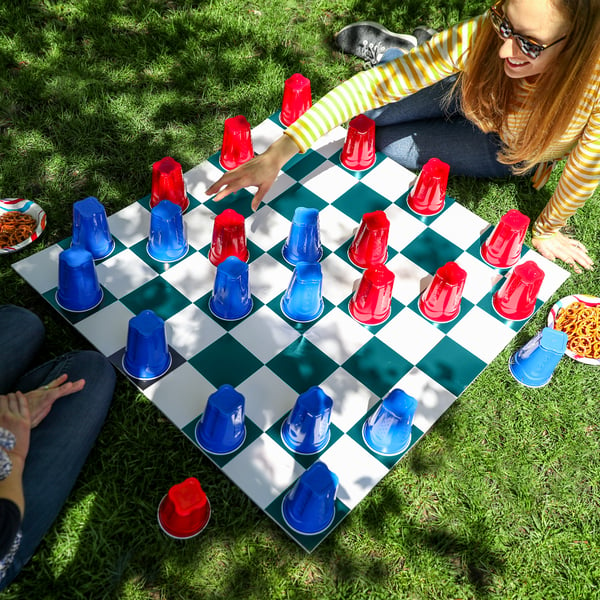 Everyone loves the novelty of an over-sized game. Re-purpose your Solo Cups as the pieces and create a game of checkers that no one will forget. King me!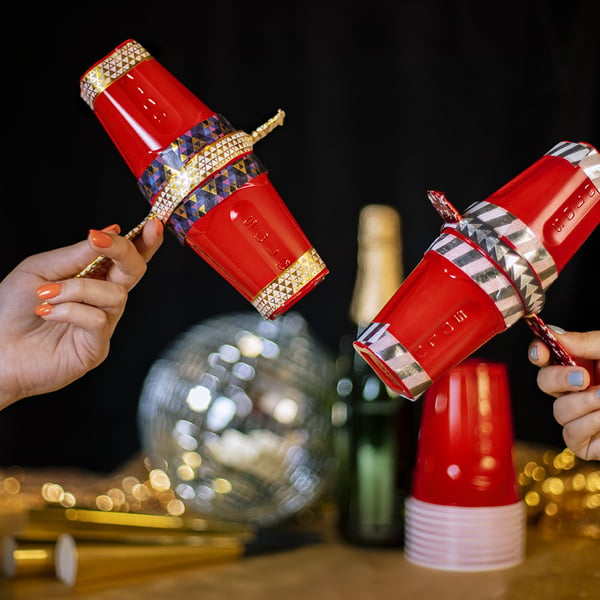 Go all out on decorating your Solo Cup noisemakers. The more personality the better. Create a quick way for your guests to celebrate the occasion or use the idea as an everyday activity for the kids.
DIY Toy Binoculars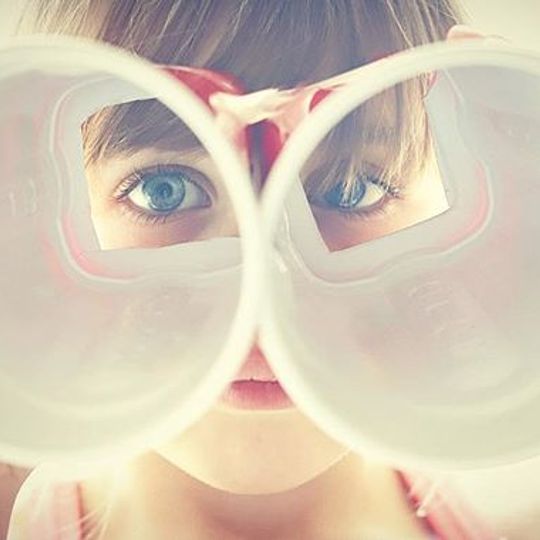 Excellent for the make-believe adventurers in your life. Will they discover the mythic, treasure-filled city of cuptopia. Perhaps.
One of the trickiest challenges we've ever tried. Patience, practice and a whole lot of hot air required.
DIY Flower Vases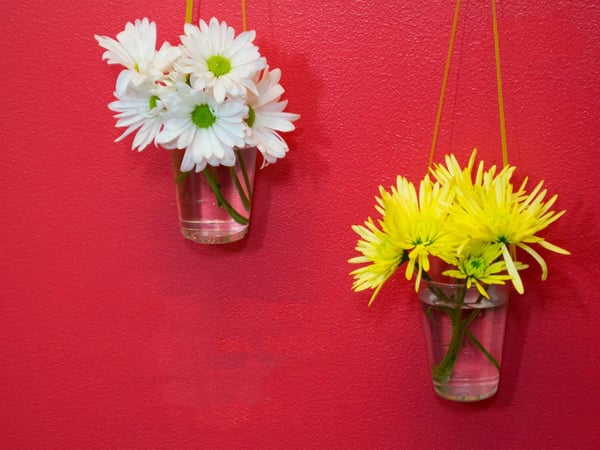 Keep your bouquet fresh with this easy idea.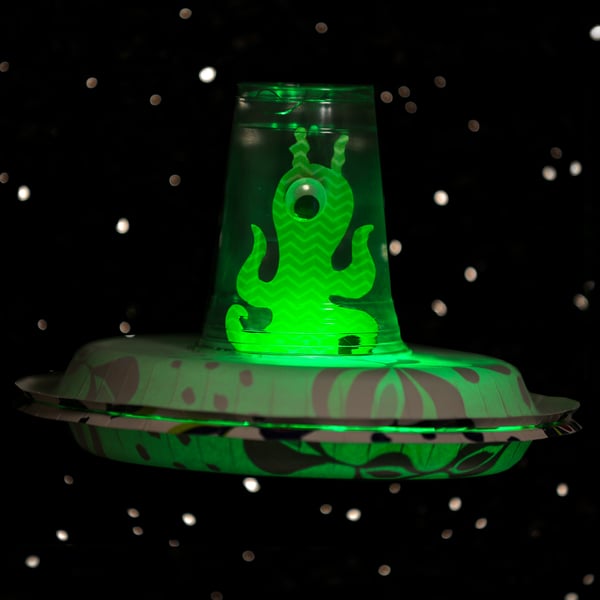 An out of this world craft that will take you to infinity... and beyond.
DIY Party Poppers
Surprise! Cheers to the most resourceful way to celebrate any occasion. These Solo Cup poppers are fun for all.
Fence Art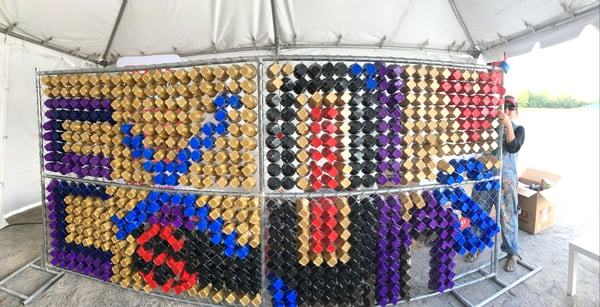 There's cup fence art and then there's cup fence are. We commissioned this piece when Elle King played the Solo Cup Harpeth River Stage at the Pilgrimage Festival. However, spelling out a 'be kind' message at your local school is just as wonderful to us.
Photo Booth Backdrop
Another fun way to give everyone a memorable experience at your event, party or wherever!
Solo cups and summer fun go together like water cannons and... well... Solo cups!
Water Relay Race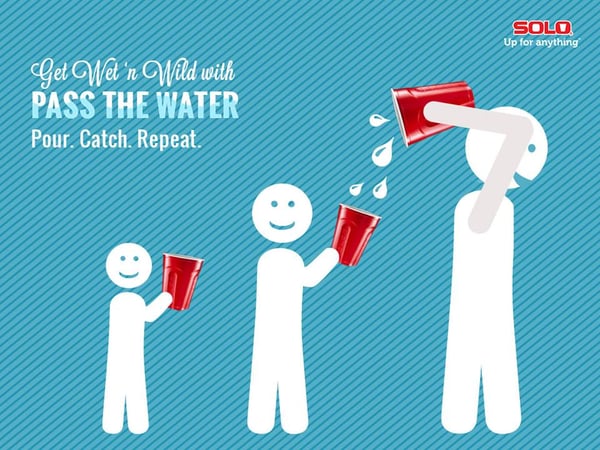 Pour. Catch. Repeat. Indeed! This game is perfect for minute-to-win-it parties and relay races.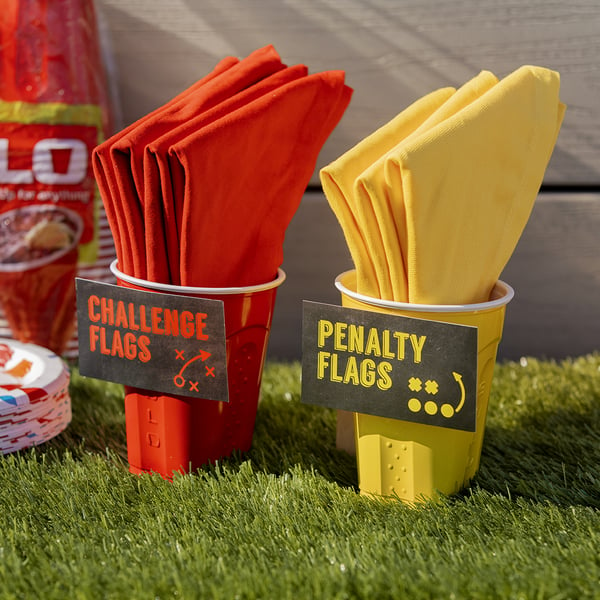 Keep things neat during your next game day gathering. Hopefully no one challenges any of your rulings.
Mini basketball Hoop
Get ready for the tastiest trick shots around.
Golf Trick Shots
You've seen them. You've tried them. You've enjoy that blissful moment of success. The other 2-hours of failure... less so. Solo Cups really are the perfect rick shot target.
Only the most focused will succeed. *while balancing on a medicine ball. What?!
Leprechaun Hat Craft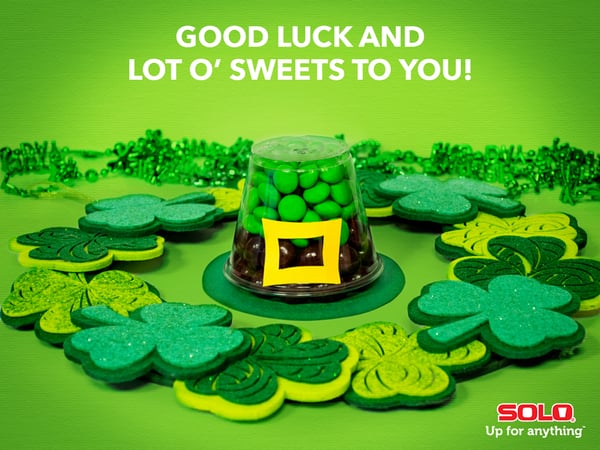 Tip your cap to the luckiest little craft around.
Seasonal Cup Wreath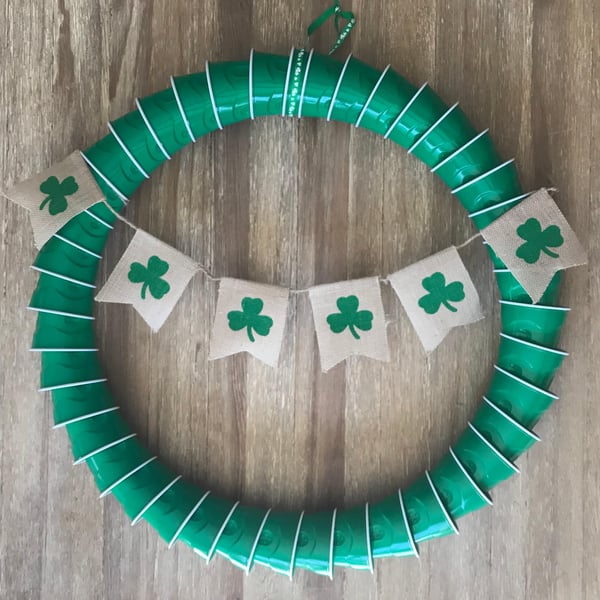 An amazing, DIY wreath that will look great for years to come. Solo Cup wreaths are super easy to collapse and store too!
Fun DIY Characters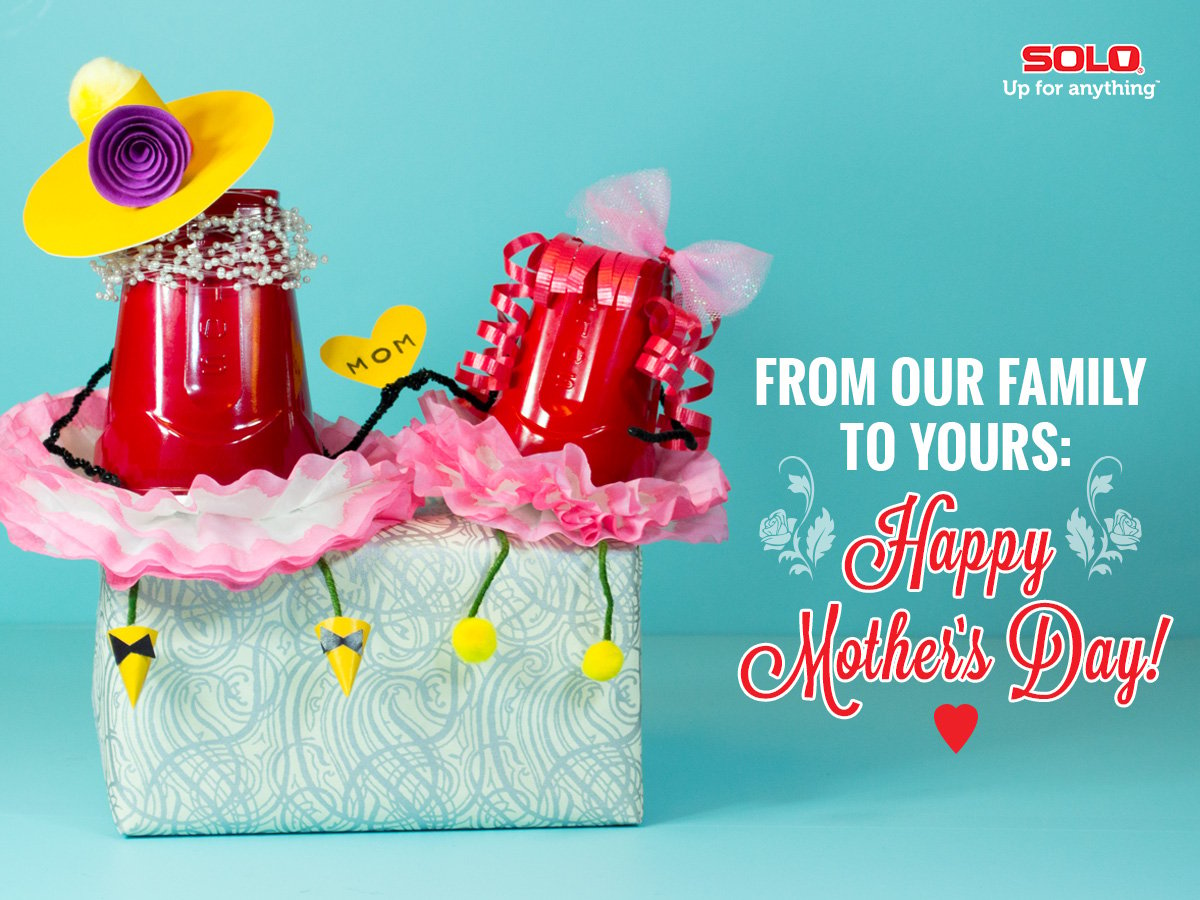 DIY flag art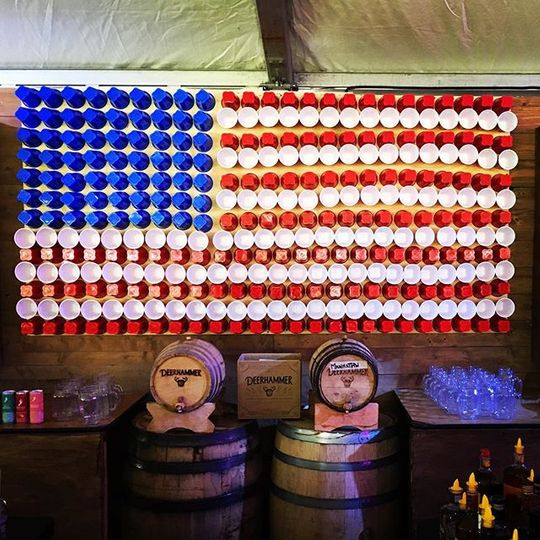 The best Fourth of July decor ever! This Solo Cup American flag is a great piece of Americana for any occasion. Cheers to the red, white and blue.
Sparkler Guards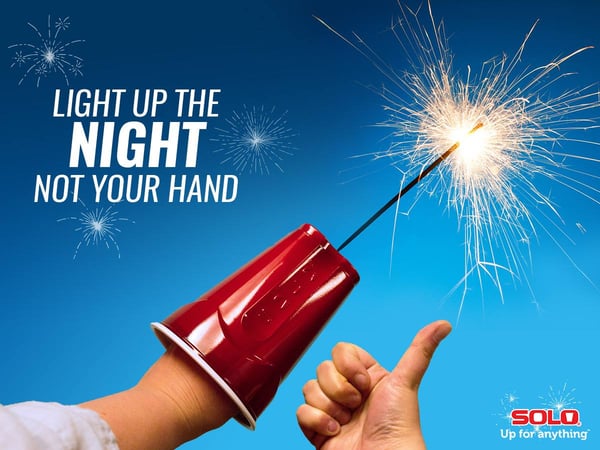 The perfect Fourth of July hack to keep little - and big - hands safe while celebrating with all those sparklers. This Solo Cup sparkler guard will make you the genius of the party.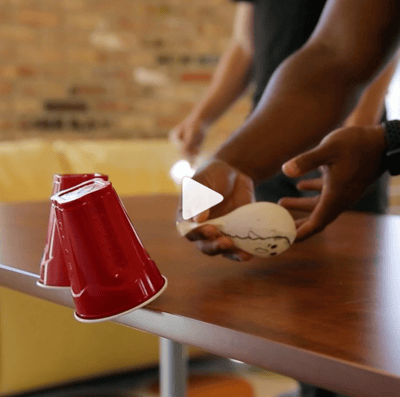 This one's for everyone who loves the Halloween boo's. *wink* But seriously, this Solo Cup Halloween game is a hauntingly good time.
Tower of Terror Game
Quick hands are the only way to keep these monsters from crashing down. Can you complete this Solo Cup Halloween challenge?
DIY Reindeer Craft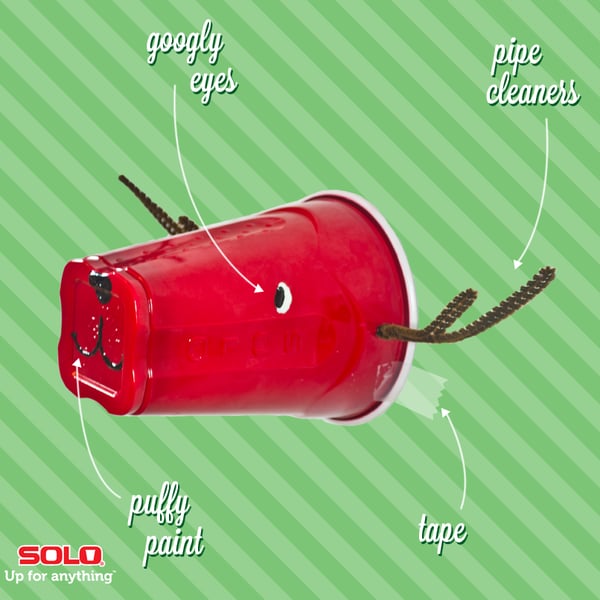 This time Rudolph's whole head can be red! These Solo Cup Reindeer crafts are just too cute for Christmas.
holiday Ornament Storage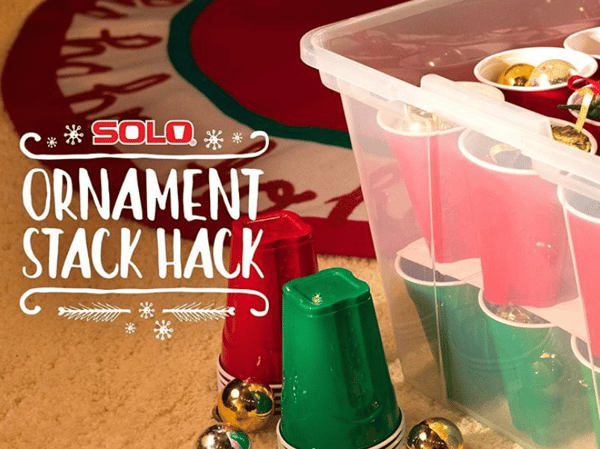 A hack to fill you with all the holiday cheer. Try these Solo Cup ornament stackers to keep your beautiful decorations safe for years to come.
Reindeer Antlers Game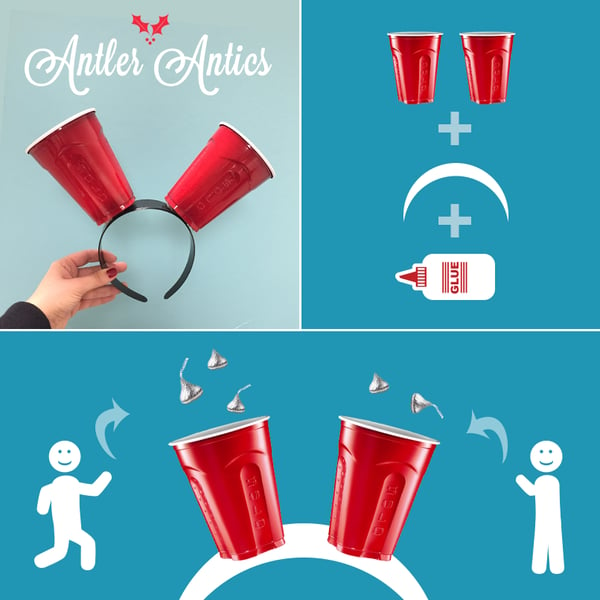 Rudolph and all the other reindeer will be so jealous. Who wouldn't want to catch Hershey Kisses in their antlers? Solo Cup reindeers antlers are a fun addition to any holiday party.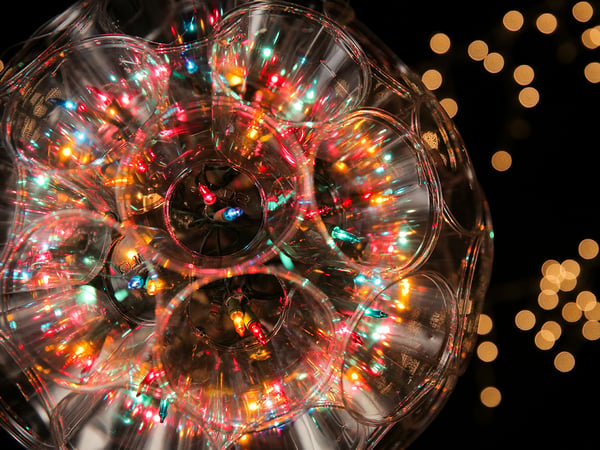 So easy. So festive. So fun! Craft your way to a clever, diy holiday look. These cup balls really come together in a stunning way. They truly look like high-end decorations yet take 5-10 minutes to create.
DIY Christmas Ornaments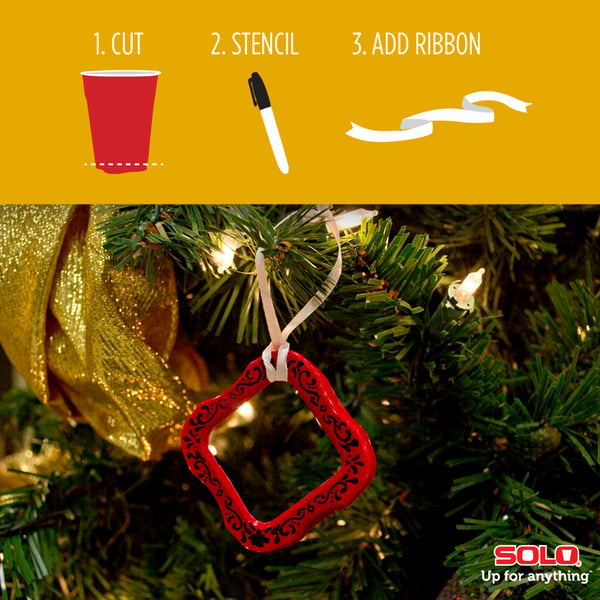 Pop in your child's photo and you've got the cutest framed Christmas ornament. This is such a simple craft yet yields an ornament that will create smiles for years to come.
Light String Decorations
Add a little extra flair with these cup string lights.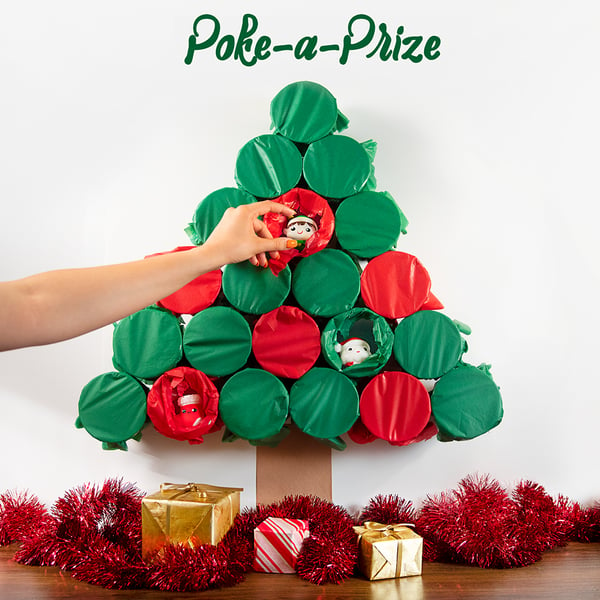 Cupcake Gift Holders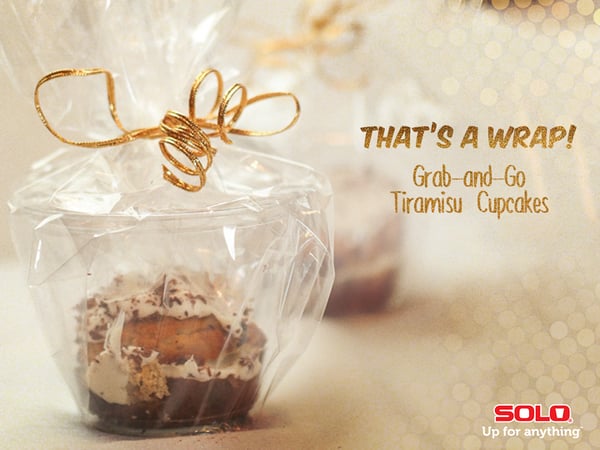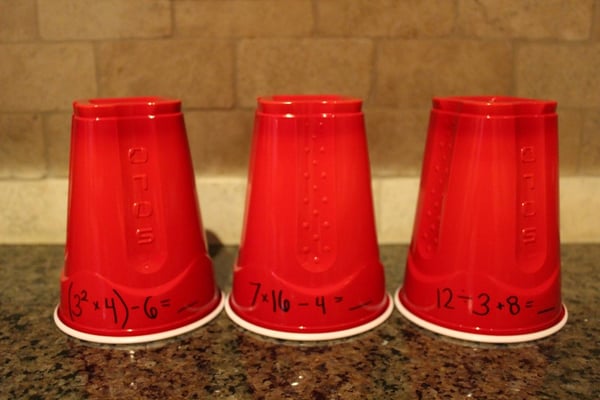 STEM Vocab Targets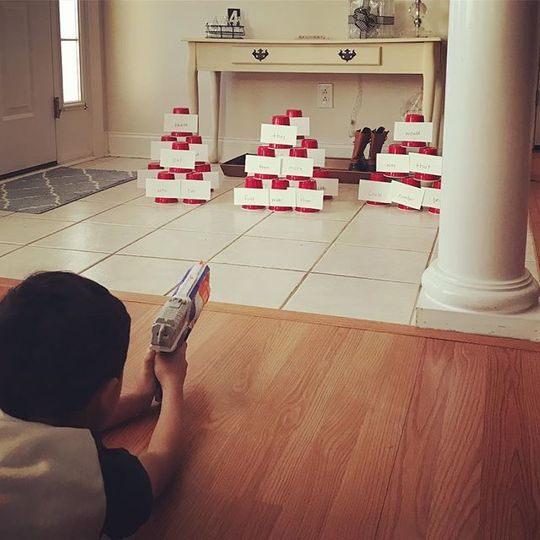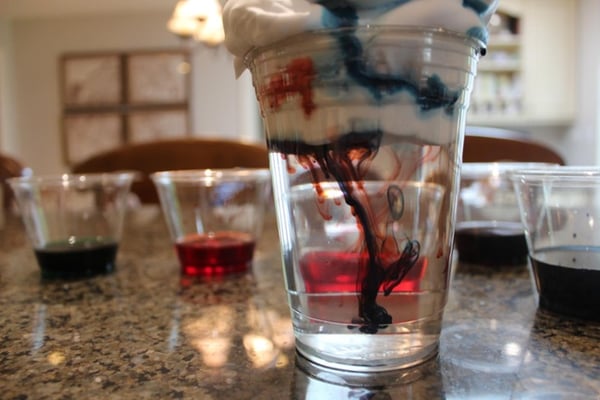 DIY Marshmallow Launcher

Art Supplies Organizer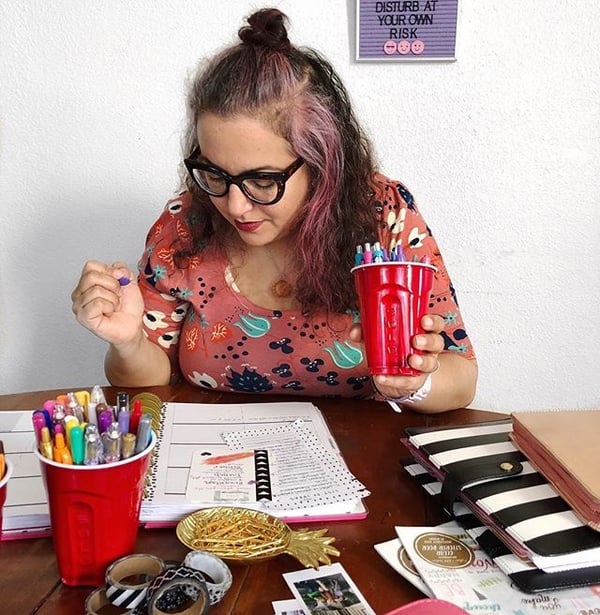 Musical Contraption
diy led Cup Night Lights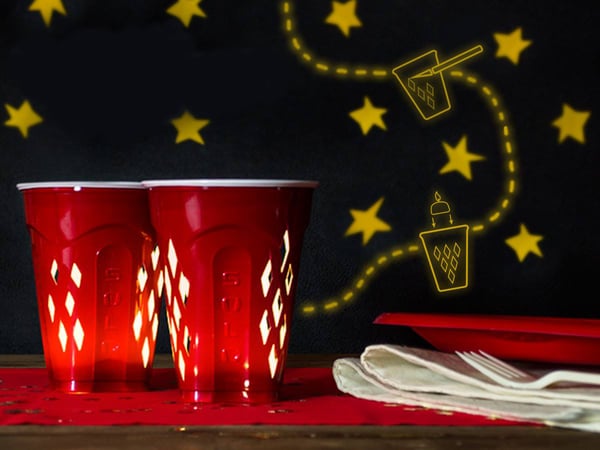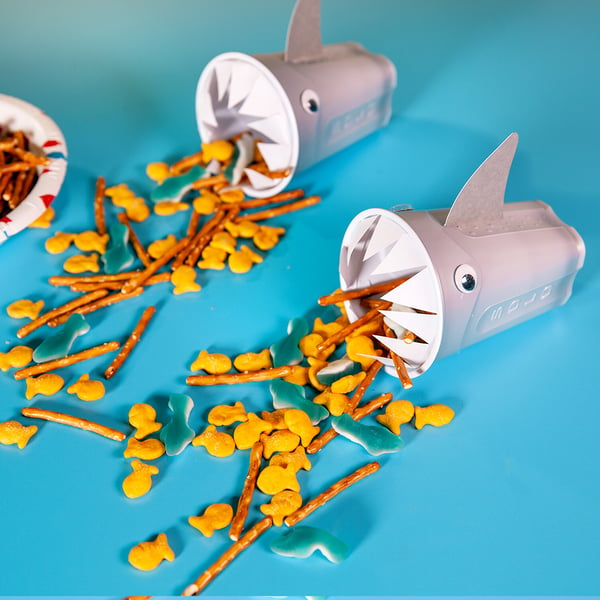 DIY Ladybug Craft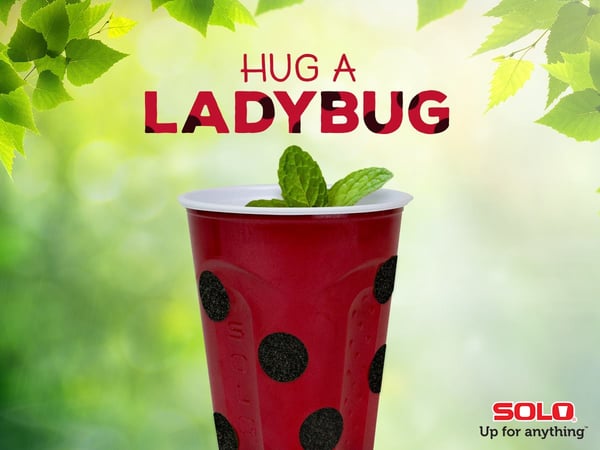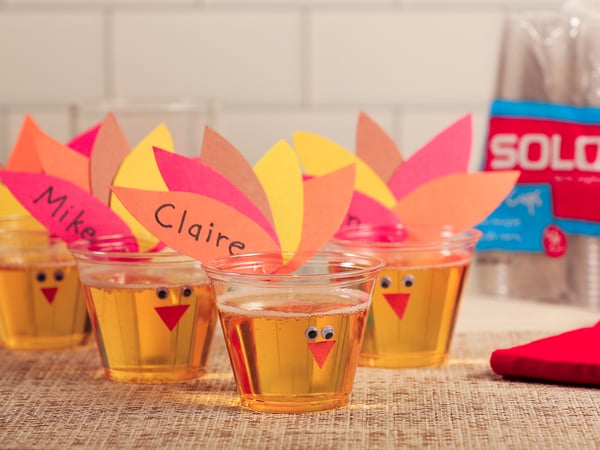 DIY Penguin Craft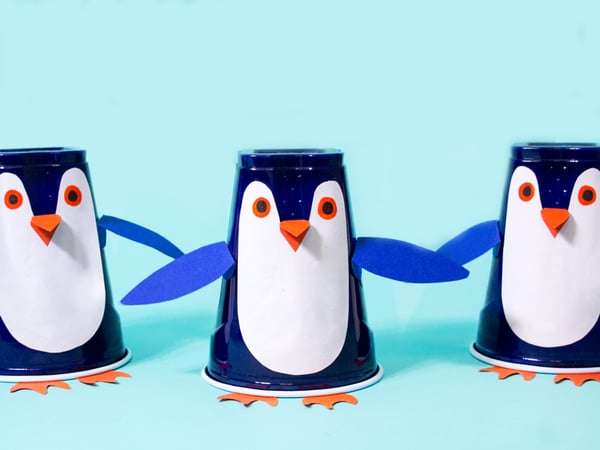 DIY Easter Bunny Masks
DIY Rocket Craft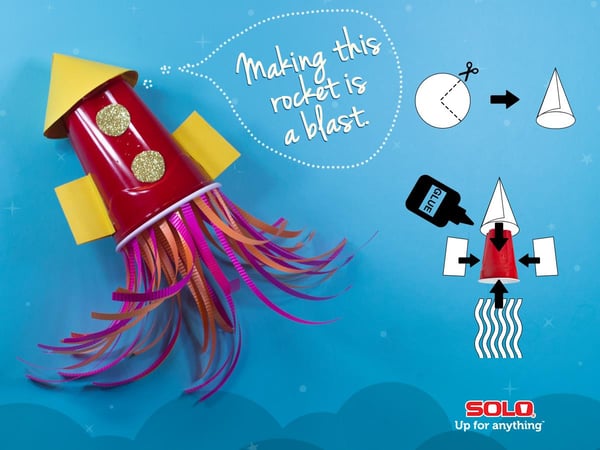 Creative Ice Cube Molds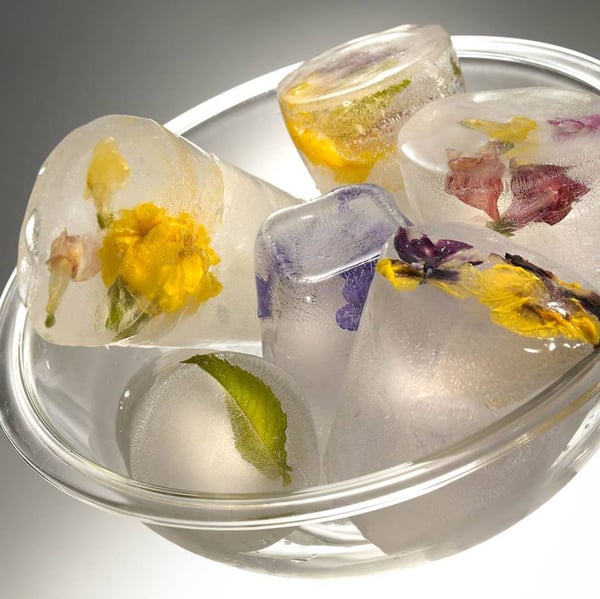 Drawer Organizers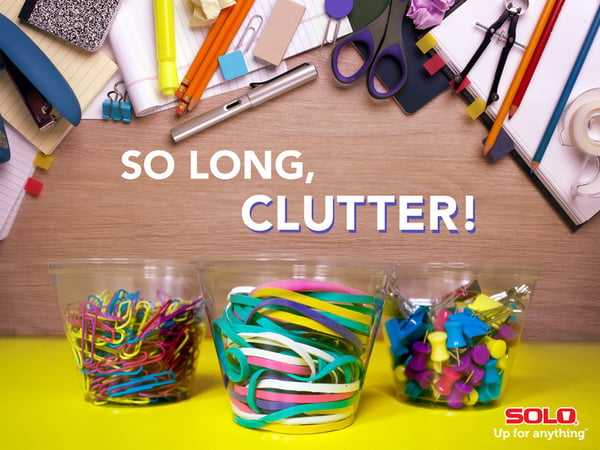 Superhero Mask Crafts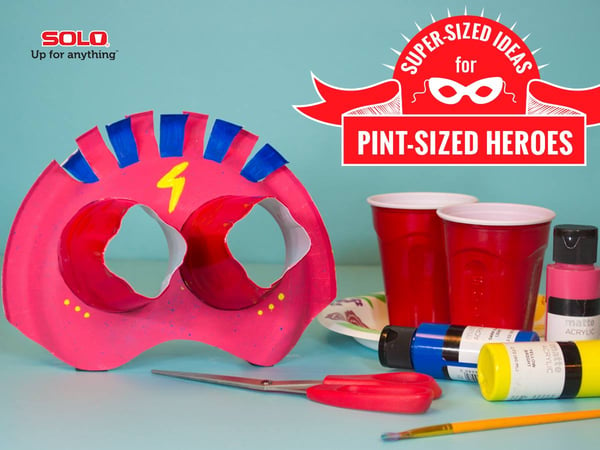 Cup Bowling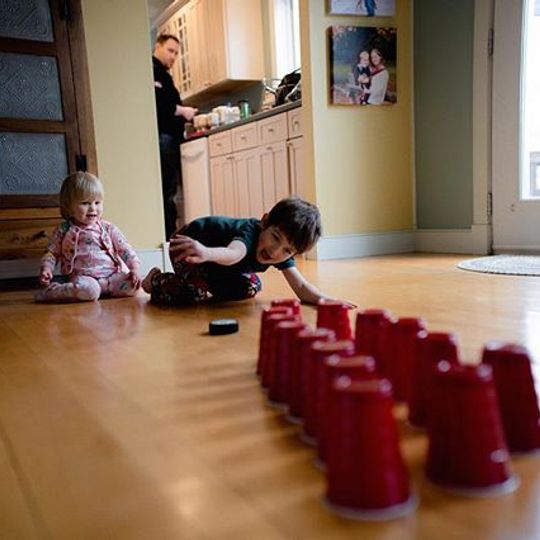 Crazy Face Cups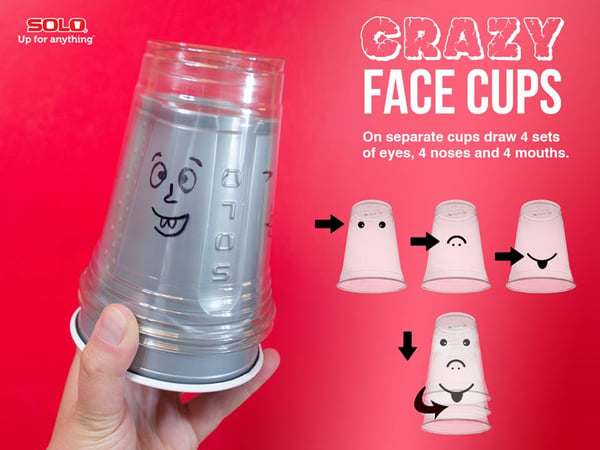 Tabletop Ball Racing

Chores Roulette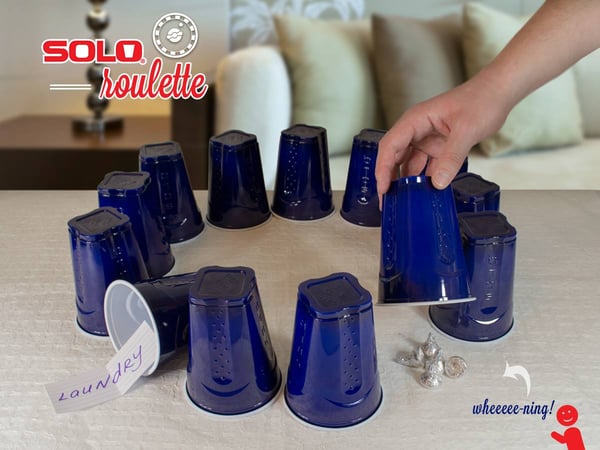 Classic Cup Stacking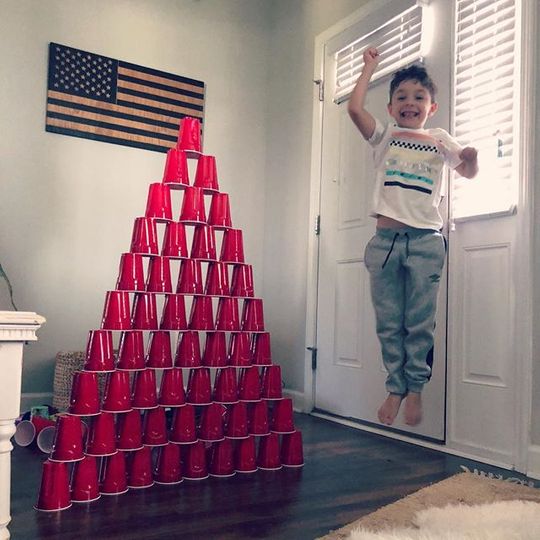 vegetable seed starters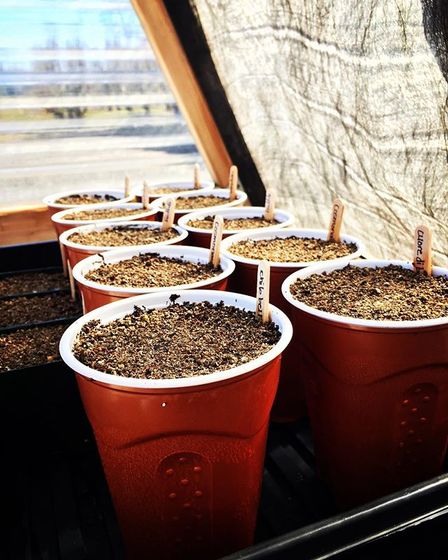 halloween costumes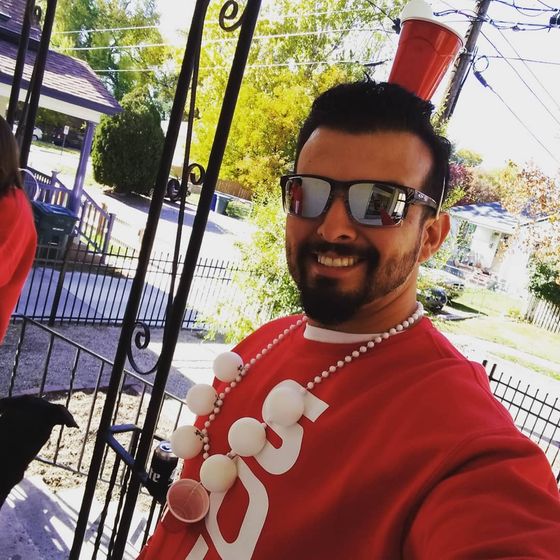 puppy party hats